Eurotrip – the best opportunity to see almost all of Europe for a short time and with a maximum concentration of new experiences. Especially such a journey at a furious pace like youth. Who, if not they are always a bunch of energy and no desire to sit in one place? And of course, such a trip can avoid the romantic center of Europe – Paris. Unfortunately, many acquaintance with France ends on its capital. But if you understand how all foreign tourist scenic Ukraine had seen only one Kyiv? I think not, especially superficial knowledge is no surprise.
---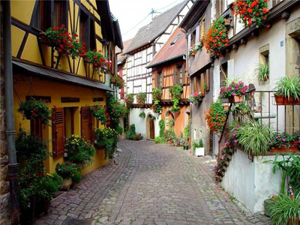 Choosing Eurotrip it is useful to ask about the specifics of the route to familiarity with France was not monotonous. Well, when organizers will provide an opportunity to understand that Paris French charm is not limited. Imagine that you had a chance to make a memorable exit pictorial space Picardy and Normandy. First, you can take an optional visit to this only as an opportunity for the first time in my life to see firsthand the ocean. But soon becomes clear that in the provinces of France far more interesting than the tourists scored in Paris.
Having read at school novel by Viktor Hiuho's «Notre Dame de Paris», many dreams as soon as possible to get into Notre Dame de Paris.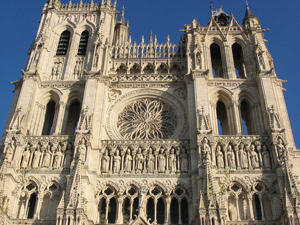 However, with all the grandeur of the structure of one of the most famous cathedrals in the world, not everyone can imagine that in Amien is his next of kin, and that it is the highest and largest among the churches of the classic Gothic style in France. Amien cathedral attracts the integrity of its plan, the beauty of a phased 3-tiered set of interior that particularly attracted the attention of the main facade with sculptures, mazes and inlays. So if the same thing in Paris, but there is no rapid crowd of tourists with cameras inside the can at the moment be in the days of the thirteenth century and it is – Notre Dame de Amien.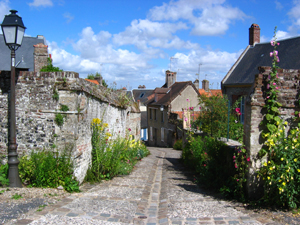 Equally exciting St. Valéry-sur-Somme, a unique medieval town in the twentieth century. Narrow streets, small houses, among which a large number of French flags, and lots of flowers. Sincere smiles give friendly French, which rarely (actually, now it comes true French) can be seen in the international Paris, where rather more immigrants and tourists. And for fun here are the trains travel vintage trains in which one wants to make a photo memory. The same thing happens when you see the scenery, where the river empties into the ocean Somme. At this point, the bay was formed as a desire to constantly take pictures, so after a cold winter night view fascinating pictures.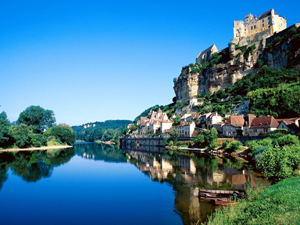 In the ocean, on a windy town Kaye-sur-Mer huge beach strip resembles a desert of pebbles. Here tourists enjoy tasting beverage native northern regions of France – cider. Admiring the ocean elements can easily be captured in the infinity of dreams stay in the French town.
And Paris… It`s a city of contrasts, a city of adventure, the city of love. Here in northern sometimes aggressive African Americans go along with frightened skinned tourists here on the streets of elegant luxury Frenchwoman successive fashionable shop to another, and next in the area heard a loud demonstration, again, blacks for their rights. But this is not just in skin color. The thing is in Paris, where you do not know what to expect around the corner, where no idea what time to see large number of tourist objects. There's something to the author and the accident occurred. Imagine that in broad daylight because of a deadlock is not inferior to the bus bar for Scooter driver hurt which starts swearing at a speed and in a few seconds we heard a gun shot. It turns out that the bus passengers near the broken glass that barely no debris began pouring into the cabin. In Paris it is probably the usual case in the middle of the working day, given that the police is not to react. We have something in Ukraine unhappy, of course, the EU is, isn`t it?

«To see Paris – and to die» – oh no, do not die without seeing the rest of France, with its charming provinces, medieval towns and fairytale castles. Be sure to open the host country completely. Understand that no one in the province speaks English and you have just fingers to explain what you want to order a meal (because not all of us are experts in French). Try to comprehend how a typical French morning that the first thing to do – it is singing, following the sweet baguette. Feel the soul of the country catch more details and travel, because travel we re- discover yourself!
Oksana Olkhina, program coordinator and organizer of tours in Europe:
«For many years we plan routes to Europe and always, in every journey trying to isolate days to visit France. First, most tourists will be happy for the time traveling Europe want to go to France, and secondly, the country has long been a classic. According to our experience in organizing tours we usually have developed a tendency to put a stop in Paris, somewhere in the middle of the program. Choose hotel often the same, the important role played by its proximity to the subway.
As for dating with real France, its charming regions, such trips are made optional. That traveler independently chooses whether to walk an extra day in Paris, or to discover a little different France. Often, the plan is as follows: first day in Paris, the second day in small towns of France, the third – again in Paris. Thus, a person can obramyty their stay in the capital of France, but within a feast in the country to experience a completely different ambiance compared to the bustling city of contrasts».
Anastasiia Kulishenko