If you like the rest in Transcarpathia, visit Maramorosh. Not heard of it? Well, we'll help you learn more about this fabulous and his pearl – Hustschynu. There you will find an unforgettable experience and natural wonders: mountains, clean air, mineral water, salt bath.

---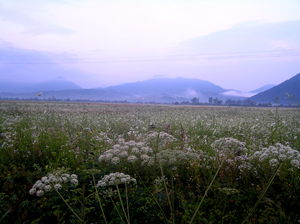 Hustschyna located in the western part Maramoroshi and not without reason is its pearl. It is not like the Transcarpathian like Mukachevo-Uzhgorod. This plain-terraced valleys of the rivers Tisza and river and mountain ranges, which are nearly sixty percent of the territory. The highest point of land – the top of the mountain Menchul, which reaches 1501 meters and is located on the edge of Tyachiv district. The southern boundary Khust district run by the state of Ukrainian-Romanian border.
The mountains covered with forests of alpine meadows in the mountains, clear mountain air, plenty of rivers and rivulets, unique mineral and thermal waters, beautiful scenery – all glorified Hustschynu.
From the depths of ages
If the castle ruins Khust could talk, you would have heard a fascinating story about the state of Hungarian kings of ancient Slavic settlement in the river valleys of the territory of the Tatar and Turkish invaders.
Even the road to Justo has a long history. "Salt Road" that ran from Solotvyno mines along the Tisza River, played a strategic role in the various state entities: the Kingdom of Hungary, Transylvanian principality, Austrian rule.
After the collapse of the Austro-Hungarian Empire at the initiative Ukrainophile forces decided – "For Ukraine!". But due to historical circumstances connected Maramorosh to Czechoslovakia. Bright and at the same time tragic events were the events of late 1938 and early 1939′s, when Hust became the capital of the autonomous state formation – Carpathian Ukraine. A brief flash of independence was brutally suppressed and the fall of 1944 Hustschyna was in the Hungarian military and totalitarian regime. During the Soviet era Hust became the third after Uzhgorod and Mukachevo economic and cultural center of Transcarpathia.
Go to Justo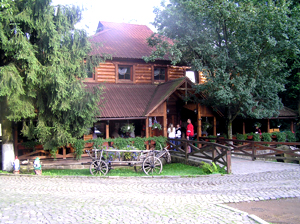 If you travel on your own car, then no problem. The road from Kyiv to Mukachevo – very good, but from Mukachevo to Justo – not bad. Much shorter is the path through Stry on Morshyn-Mizhgirya-Hust. Refills much wonderful scenery outside the window – a trip you will enjoy. If the assembled train, then buy a ticket to Mukachevo, and then Surf on the bus, minibus or diesel to Justo. With transportation in our region to Buda very careful. Often public transport schedule is outdated or incorrect. From Mukachevo to Justo 65 km on the car you overcome forty minutes by bus – a half hour.
To complete the experience we recommend to go for the diesel train. Tickets for it are cheap, people are always many, so the plants get ready with all storm car. If you do not have time to buy a ticket at the station, you will sell it in the car railway employees.
Oblashtovuymos of comfort
To make your stay at Hustschyni was pleasant to foresee residence. If you are visiting for the weekend, you can stay in the apartment or hotel. The nearest hotel to the bus station "Karpaty", but also at your service hotel complexes, "Atlant", "Lion", "Harvest." They offer apartments and services to suit all tastes and money. Cheapest room – 140 UAH per day.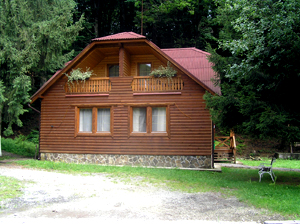 If you are visiting for a week or two and want to be closer to nature, use the services of "green tourism". Through Internet search for a desirable village, a pleasant host, house near stream and arrange the price and service.
Equally important is the question of food. But here you have problems just will not have the land traditionally famous for its many bars, cafe, restaurant (a small Hutsul restaurant).
If you are in Transcarpathia for the first time, you should definitely try the local food: to bathe (home region of sausage), dumplings with sauce (steamed dough) for Rook (goulash), lanhosh (pancakes with mayonnaise and cheese). Also try the excellent wines that you will offer local wine from the turn of Hust highway Kyiv-Chop.
With the Austro-Hungarian Hustschyni preserved tradition to drink lots of coffee. Now this makes a delicious drink and sell relatively inexpensive. In many facilities food treat black pieces of fried bread with garlic and salt. If you are settled in a boarding house or tourist complex, use the services of their restaurant. You will be pleasantly surprised: prepare not only delicious, but with natural products of local manufacture and much cheaper Kiev restaurants. Best to order breakfast and dinner. Pereobidaty can be anywhere.
Likuymos happy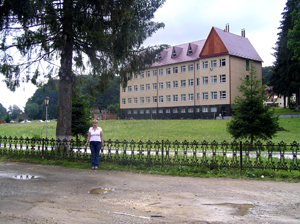 If you want to combine rest with treatment, then you have a large selection of medical facilities, health centers. The district has two major deposits of mineral waters – Shayan (which houses the resort area several sanatoriums) and Dragovo. The village is Velyatyno pension thermal waters, and in Aleksandrovka – a source of salt water.
We recommend that you visit the resort area Shayan. The resort is situated at the foot of mountain slopes are covered with beech, pine and hornbeam. The most important therapeutic factor is the numerous mineral springs, containing different macro ¬ – and micronutrients, including iron, boron and fluorine type "Essentuki 4.17″, "Borjomi", "Narzan." This unique location with stunning pyramidal mountains, rich and varied vegetation. Relatively long spring, warm summer, warm fall and mild winter – make everyone a memorable vacation and of course promote health.
One of the first here was erected sanatorium "Shayan". Now it is known far beyond the country recreation. It is located 18 km from Justo. Getting you on the bus, bus, taxi (working hours). For the treatment of used mineral water ozokerytne treatment, inhalation, department of physiotherapy, massage, exercise room, all the necessary diagnostic offices. Guests are offered as double rooms with partial conveniences and double rooms with all. It is possible to stay in "luxury". There is a cinema club, library, dance floor, solarium, health path.
If you have money, it is best to live in a hotel and recreation complex "Carpathia." It offers comfortable wooden cottages with two separate rooms in each. Around – the sky, mountains, forest and always cold stream Kilbern. It offers tourists – swimming pool, equipped with a modern system of cleaning and heating, tennis courts, "n" sauna, billiards, table tennis, darts, soccer, volleyball and badminton. Rozvazhaymos in Transcarpathia
Who was in Transcarpathia knows the best entertainment – a communion with nature. Enjoy watching the magical nature Maramorosh and breathing healthy air. On the banks of rivers and streams – a lot of beautiful natural beaches. Take sunbathing! Mountain tan lasts longer than the sea.
In river valleys and basins hid good, rich village Hustschyny, with preserved to this day ancient beliefs, traditions, customs, the original variety of cuisine. They are famous for a kind of architecture – a valuable example of wooden and stone architecture XIII-XX centuries. (Churches, houses, unique commercial and industrial buildings). If you have a car, do daily avtoprohulyanky Tours. For fans of wholesale organized recreation and entertainment in Khust region are excursions on various tourist routes: walking, bus, horse.
For cultural and cognitive rest is local history museum, rural public museum rooms. A highlight of Maramoroshu is unique in Europe "Narcissus Valley" in the natural boundary of Kireshi where preserved natural state of narcissus. Not MKO attention and oak in the village Kraynykovo, which is 500 years old, bare rocks on the river in Tereblya Drahovo, waterfall Horodyliv, Olshanskaya reservoir, spotted deer farm. Also attracts tourists Lipovecká lake "Sea Eye" is located in the neck of an old volcano at an altitude over 500 meters above sea level (this reservoir radius of about twenty yards never dries, even though it is no stream flows).
To offer extreme downhill mountain rivers. For the wealthy – an elite kind of tourism – hunting. At the request can go to distant excursions to the geographical center of Europe Rachivshchina, Lake Synevyr in salt mines in Solotvyno or the wineries in Bobovysche.
Let us look for a good rest beforehand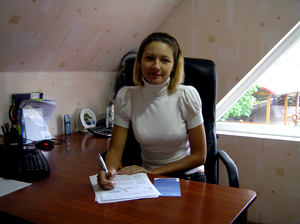 To protect you, dear readers, a stress that can damage the rest of Maramorosh we pryberehly tips from the travel agency manager "Individual Lysohorko" Maria Kowalska.
- Stuck comfortable clothes, especially shoes, that will be useful when you want to go to the mountains, where many sharp stones, insects, branches. They can meet even the Carpathian snake.
- A large number of year – it is always able to swim and sunbathe on, so do not forget a swimsuit. But be careful while bathing: mountain river dangerous even for skilled swimmers.
- Weather of the land, partly because it is best to have with them as sunglasses and sun hat and umbrella and raincoat in case of rain.
- Do not be surprised if your mobile will welcome message from arriving in neighboring countries. Your phone can easily switch to the operator of a neighboring country. Then its better off to random call did not leave you bankrupt.
- The road to take a medication you need for the pharmacy business in Hustschyni not "thriving."
- Get ready to meet Carpathian hornets, biting is dangerous: take the remedy for mosquito bites.
- Maramorosh rich in mushrooms. Do not buy and do not pick up unknown to you.
- Beware of the Gypsies, if traveling by public transport. Keep things about yourself.
- Hustschyna as all Transcarpathia – a multinational region. Here live Ukrainian, Russians, Hungarians, Romanians, Gypsies, Slovaks and Germans. Interview still living Rusyns – descendants of the ancient Slavic population. To not get lost in this bouquet of languages, learn commonly used words. For example, "CE" – similar to Ukrainian "it" is used very often, especially because words. "But" – means "no", "yes" – "yes", "Tui" – "here", "nych" – "no", "udky" – "where." "Palyanka" – "vodka." "Camomile" – "glass". "Flyashka" – "bottle." "Krumply" – "potato." "" Pasulya "-" bean. " "Vandrovat" – "travel".
- Most importantly do not forget a good mood.
Mary Syzon