«Children, which you do with?» – the age-old question that creeps into the heads of almost all parents – just outside lilac blooms in small brats and ending lessons. Send to a summer camp fun with their peers? Does the village to the grandmother? Do keep under close supervision chadity own apartment in temperature 30 heat in? How to take the kids to a three-month holiday is not passed in vain?
---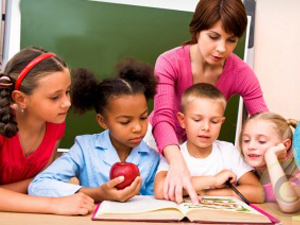 In recent years increasingly popular all brand new and in Ukraine – is still rather unusual option: send kids to summer school – to learn a foreign language. Of course, kids are unlikely to be thrilled that he heard that solar hot summers parents don `t know where to send them – to learn! Like nine months of the year at school – though not enough! At first it may seem that this is a special kind of punishment – to make the child learn also honored during kpnikul. But this – at first glance. In the world practice language schools for foreigners already quite familiar, so organizers are already know how to combine learning and leisure, and to make such a trip a memorable experience.
Because English – the language of international communication today, without which the present generation has sometimes proved difficult, and the future – apparently general in our globalized world can be – then the country 's most popular tuner young linguists now Great Britain.
«The most popular among Ukrainian parents in Great Britain – told us the head of one of the travel agencies that organize such trips, Valentyna Kukharchuk. – A classic choice, «teach English in England». It is relatively close to the Ukraine, many monuments, well, legendary image of Albion. Malta – too far from Ukraine and can combine learning and leisure at sea. Ireland in our market while less popular, but many who choose it just because it is much cheaper than the UK, too, has many attractions; It is also often chosen by those who have traveled the length and breadth of England and wants something new. Canada and the U.S. are choosing less – for many parents is negative – distance and flight across the ocean. Australia and New Zealand – it is completely rare request and usually those planning in that part of the world continue to live or study or just in love with this beautiful place».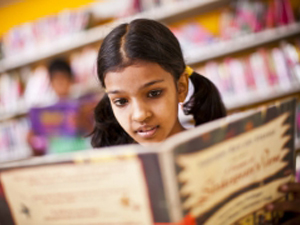 Not lagging behind other European countries. Germany, France, Italy and Spain – are also many language schools and courses where caring parents can send their offspring to practice ownership in that language. Select – exclusively for parents, and, in fact, most kids.
The benefits of such training is actually a lot. First elected school itself provides all course materials, including tests, texts and various practical tasks.
Second, teaching (obviously) is exclusively in English (if you are in the UK, just under French, German, etc.). So like it or not – and to somehow communicate with teachers – have a little stretch their linguistic capabilities. Similarly, they will have to bend and to network with other students – who just come to learn English from all over the world: Spain, Germany, Sweden, China.
Thirdly, during the training of local children living in families or in special dormitories with other foreign students. So here also have perforce to break all sorts of language barriers.
Thirdly, the journey includes not only tuition only. Schools usually organize various excursions to famous hotspots, entertainment and events. Great opportunity to not only learn the language, but also to get acquainted with the local culture and history.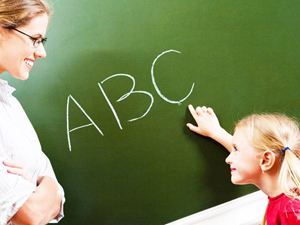 Of course, the success of these trips depends on the time spent in the country. One week may be enough – the child or young person should spend most of its adaptation to a strange environment, customs and language environment. At the same time of the month – may already be too much: a child is bored at home. In addition, the duration of a trip depends on its price. At this point parents should decide, weighing their purses.
«Usually schools accept children from 9 years old. On the one hand, foreign language – the earlier the better – says Valentyna Kukharchuk. – But it is a lot depends on the child's attachment to parents and readiness for independent travel to another country (even if it is the head of the group, some parents will not). In my experience I can say that the majority of Ukrainian parents begin to send children from 11 years. 8-9 years – it is rather an exception. Gain popularity trips for young children traveling with their parents – so-called «family programs». Then the child of parents enrolled in neighboring schools, go on trips together. In these programs you can participate in 5 years».
Important of course is the age of the child and that parents choose to send to another country while away vacation for language learning. Obviously, sending abroad (even accompanied by an adult and a group of other children) can be dangerous. Here the responsibility for the kids is incredibly high, and suddenly find themselves in a strange environment – extraordinary stress for the child. But older teens – daily lessons and excursions planned out can seem boring. Although, of course, it all depends on the motivation of the student. It is known that if a child does not want to learn – not to make it. So before you go to parents who choose to send your child to learn a foreign language, it is necessary to talk to her and determine – what this trip – not punishment, but a great benefit and entertainment.
«It is believed that in order to move from one level of proficiency to the next should be about three months of intensive training – says Valentyna Kukharchuk travel agent. – For the first children travel better to start with a 3- or 4-week programs. For older students is recommended for at least three weeks. This is for general language courses. Preparatory courses for language exams, such as IELTS, traditionally lasting at least four weeks (and sometimes up to eight)».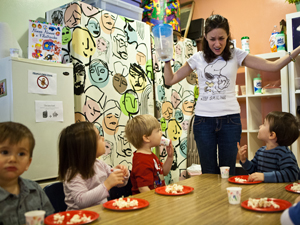 Obviously, to learn a foreign language for three or four weeks – unlikely. Increase the level of it – there are already more likely. But to break the language barrier, which occurs in almost all the study of a foreign language in school, that is the inability to move freely communicate in this foreign language – is useful after a holiday – virtually guaranteed!
«When I first went to a language school in the UK at the age of 14, where I was waiting for one of the first communication shocks – shared with us the experience of learning journeys now 20-year-old student Hanna Liudvichenko. – People as it turns out, are different, and every one of them to say, but still is not their native language – wow! So had to disclose his mouth and learn to talk to people, almost like again. I felt like at first lacked the vocabulary how frustrating it was to catch yourself from mistakes and «Eastern European» accent. And I had to say. And tried – solved the tongue because of the «do not want» and «I will not». So famous that broke the language barrier. Later it happened that entered the American university, where all training and communication – in English only. And then a second time to overcome myself have not had».
Of course, it is not imperative – that we should immediately run to buy a ticket in a small British town and organize there the child to learn in a language school. No, not at all. Just been among a number of conventional and hackneyed spending summer time options: Artek, grandmother, courtyard house – added one more – study language abroad. And fun and useful!
Anastasiia Soroka