What are governed by two minutes without qualified masters and specialists of leading Ukrainian universities, when traveling abroad, gather vegetables and fruits protect the shops or wash dishes in restaurants?
---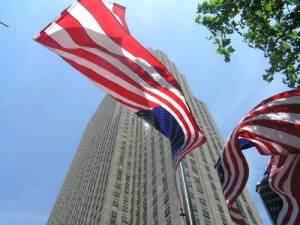 U.S., Australia, Canada, France, Germany, New Zealand and Britain – are those countries that today are happy to accept foreign students 'summer work' and then stay a year. For a country to which travel – it is cheaper for native labor, for students – higher than at home, wages and a great opportunity for people to see and show themselves. Complete advantage of the summer "working" software really is that all money spent on them to work effectively even in the first month of stay in the country. In addition, experience abroad anyway valued among local employers.
There are many interesting programs for students wishing to work abroad in the summer – told the student the first year of study at the Master Institute of Journalism, Lidiia Akryshora who repeatedly went in the following ways. – It is not only cultural exchange programs and internships for students and overseas. The options are numerous: the U.S., Canada, Mexico, Greece and even Egypt – you can choose yourself to taste.
In Ukraine, these internships are in the early 90s of the last century. Every year thousands of young people coming to seek work abroad on vacation. Some programs are more than 40 years and are becoming popular. Indeed, one summer with such a trip can bring about 10 thousand dollars. Also go to work abroad is easy and not very expensive. American student would cost up to 2 thousand dollars, Europe – half cheaper, because lately it is becoming zatrebuvanishoyu.
Work & Travel USA: from the employee's McDonald's packer to fish in Alaska
One of the most popular programs is still Work & Travel USA. Its members may become full-time students of any Ukrainian university at the age of 18 to 23. Each year through Work & Travel hundreds of Ukrainian boys and girls sent to the U.S., trying to snatch a crumb though famous "American dream". They are coming back with a few suitcases of clothes, modern facilities and lots of new impressions, which in American dollars not listed. Although sometimes there are those who even his trip could not work out here, excuse me, who both worked. However, the overall program has a sort of emotional-consumer nature, so there are rarely satisfied.
Those who wish the student to prepare a standard set of documents, including copies of passports and ordinary, such as 5×5 photos with true American smile. For purpose of travel, for most students is a priority to improve the level of language and desire to see the world, and then banal earnings. Everyone understands that the best contribution to the future successful career – not money, experience and high level of English.
Major U.S. regions that summer "paying" Ukrainian Students – New York, Washington and its environs, East Coast and Alaska. It is often the last to go, those who want to earn as much as possible. The original record set by Ukrainian student in Alaska – 15 thousand dollars for three months. But we must be prepared that you can enjoy not the most pleasant job – processing and packaging of fish. But then you can use time and money on entertainment and shopping.
Work & Travel France: Europe calling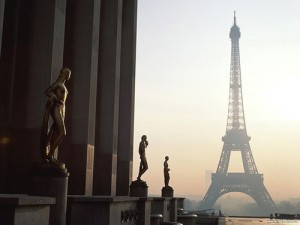 In search of interesting jobs, but at the same time and opportunities to work in Europe, came across an interesting program: Work & Travel France – similar to the Work & Travel USA.
The mission of the program and herself – gaining international experience and travel. In addition, students receive a Schengen visa, which allows, in addition to France, to see another 25 countries. In most cases jobs are not much different from American – the service sector, animation, sales. Work is in accordance with the language level. This is one of the main drawbacks Work & Travel France in contrast to the USA: if America really hit a low knowledge of English and dovchyty it in place, then France is a special requirement – level language, not lower than average.
And by the time an American program allows you to work the seventh country in September and travel to thirty. French also requires its members to return home by the end of August. And, of course, cost – by Work & Travel France will have to pay the same amount as for the USA, but with a slight difference – in the currency.
Towards the Australian and New Zealand exotic
If you want something even more original, you have options to go to Australia or New Zealand. These programs can run from three to six months and then extend the visa without leaving the country. In other words, Australia and New Zealand are interested in long-term work of students.
Work & Travel Australia provides students the opportunity to work in two main areas – the hospitality industry and agriculture. Therefore, and for each direction of its own price for the program: if you want to work not at the farm, pay more. There is also a big bonus for university students to their field of agriculture, which will expect a nice discount from the Australian sponsor of the program.
Work & Travel New Zealand offers a job in restaurant and hotel business and tourism. Advantage program is both in its duration (up to 6 months) and continuing visa and aged participants. It is not limited to students of the hospital – at work and invited graduate students under the age of 30 years. But here the English should not be below average or even higher.

Work & Study: remembering the training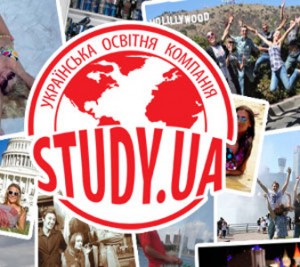 Is for young Ukrainian and other type of program – Work & Study, which allows students to not only work and travel, but also to learn. Length depends on the chosen country. For example, in Canada, you can learn and work up to 2 years in Britain, Germany, USA and Australia – no more than a year.
Work & Study UK requires students nearly fluent English, solid results TOEFL. For training in the United States age student should be not less than 20 years. Germany also requires a lower average level of language proficiency in addition, at the entrance to the country the student receives a visa for the courses of German and only then makes a request for legal work. One of the programs remains nayloyalnishyh Work & Study Australia, where you can work simultaneously with education and primary language proficiency enough.
With each year of such programs are becoming more popular as the stories of friends who have just come back and see new countries, met with other cultures, find new friends, eventually earned money, do not leave anyone indifferent. And next year you, up the ramp, will be expected to conduct a great summer and 'Snatch'…
P.S. Last year 10 000 Ukrainian students went to work in the summer in America. About a thousand were left there forever in search of a better life…
Roman Pylypii