According to the latest poll, Ukrainian travelers are not particularly interested in traveling to the United States. First of all, of course, due to the territorial remoteness of our countries, not everyone can afford such an expensive flight. Plus bonus bad jet lag and tiring hours of flight. But the main reason – the false belief of most Ukrainian, U.S. – absolutely not interesting for the curious traveler country. Today we will dispel these myths by presenting five unrealistically attractive for the most demanding traveler cities.
---
New York, I Love You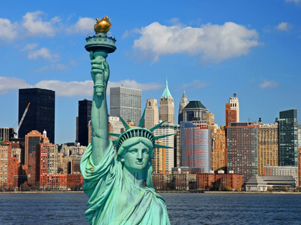 This phrase, you're sure to be repeated more than once, towards knowing the unofficial capital of the United States. This metropolis (one of the largest in the world, by the way) on the right to the title of the heart of the country, because there are concentrated financial flows, fashion collections, cultural innovations, literary and artistic masterpieces, academic achievement, etc. It is brilliant to realize the American dream (and to do so may not only Americans). And tourists are waiting for no end of work.
American movies have forced us to memorize names such as Manhattan, Times Square, Wall Street, Broadway, Fifth Avenue and others. Of course, the most popular street and district of the Big Apple (unofficial name of New York), which focused most elite restaurants, shops and cultural institutions. Rec and appropriate, but the Americans who work in the service sector, are extremely courteous to customers, so you can just enjoy the show.
This city is concentrated so many attractions that perechyslyty (and visit) all impossible. Dwell on five of the most prominent.
1. If you come to New York by train, your familiarity with the sights of the city will begin from the central station – a very old and beautiful place.
2. Being here, you can not avoid the Statue of Liberty – a symbol of the United States, presented by the French. The crown of the statue – the observation deck, which offers a fantastic view.
3. Brooklyn Bridge since its introduction in 1883, won the title once (that was ahead of its time). It took half a century, but the structure is still impressive.
4. The Times Square – the heart of New York. This area, which was once a rural area, it is located very-very: fun, best, greatest, highest, etc. Particularly impressive appearance Times Square is at night.
5. Central Park. Tourists hard to believe that at the center of a densely populated city can be so beautiful and well maintained park, the order in which residents support themselves.
Los-Angeles – a place where becoming famous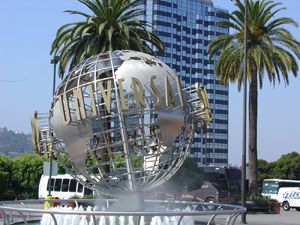 This city is quite young, so you will not find here architectural monuments, unless, of course, does not take into account houses that have built themselves millionaires and movie stars. Come here to soak up the immaculate beaches, visit the oldest film studio in the country, to visit the golden area of «Beverly Hills», search the names of your favorite stars on the Walk of Fame, walk expensive boutiques on Rodeo Drive, become a child again at Disneyland and know the crazy nightlife on Sunset Boulevard.
The beaches of Malibu and Long Beach, sung many American movies, great place to relax with fine sand, warm ocean waves, palm trees, exotic, cozy restaurants. But tourists are attracted to this opportunity to meet movie stars. It should tell you in your desire to enjoy the stars in bikinis're not alone, because these beaches are always crowded.
The main landmark of Los-Angeles often referred to as Hollywood and everything connected with it, from the hills of the famous inscription «Hollywood» and ending with natural stars who walk the same streets as mere mortals. If you wish to become acquainted with the dream factory, then order a special tour, during which you will visit the famous studios (Warner Bros., Paramоund etc..) Alley stars on Hollywood Boulevard, restaurants and other places to visit like the stars. By the way, most end up in their place is quite simple: on the streets of Los-Angeles are often filmed scenes movies and TV series, and actors to extras usually come into coincidence.
Area Beverly Hills glorified titled series about the life of the gilded youth. Even if you are at the time not worried about a love triangle Brenda-Dylan-Kelly, and even if you have no idea who these are, be sure to visit the area. He built splendid examples of modern architecture, at each of which a few cars parked elite class. In addition, these carefree and happy citizens, you are unlikely to encounter elsewhere.
If you are not traveling alone, but with kids, you bypass the oldest (opened in 1955) in the world can not Disneyland. It is not in the Los-Angeles and 45 minutes from it. At this amusement park rides come true not only for adults but also children's dreams.
Hello, Mr. President!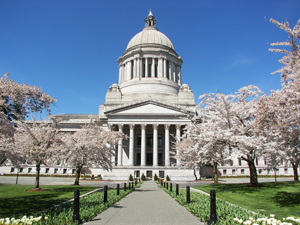 U.S. capital Washington got its name in honor of the first president. Not surprisingly, it is here focused all U.S. government agencies, including the President, who resides in the White House. Here on a trip you certainly will not be allowed, but bored in the capital still will not ever. Unlike other prominent American cities, Washington seems tourists settlement, which stopped time. Firstly, this is due to the fact that the French architect, designed by him in 1790 in the building of Washington is still relevant. Secondly, the capital of forbidden to build houses higher than the Capitol, so the highest residential and administrative building here – 3-floor.
Washington – a paradise for those who love to study the culture and history of another country using museums and monuments. Here they focused a huge amount. To view the historical era, through which passed the U.S. today, it is possible thanks to the National Museum of Natural History and the Museum of the American Indian. In the Air and Space Museum a room dedicated to the history of «Apollo-11», which first flew to the moon. If you admire works of art, in Washington, a large number of galleries and museums full of true masterpieces: National, Freer, Arthur M. Seklera, Hirshhorn, Hilvud etc.
Tired of viewing the exhibits and artistic masterpieces, visit the Botanical Gardens, where it grows countless exotic shrubs, flowers and other flora, the National Zoo, Falls of the Potomac River, and – national mall, where dwells a lot of cute and friendly squirrels. Washington – a place where you bring a huge amount of pictures because every corner is unique and deserve entering memoriz.
San-Francisco – a city of contrasts

This city really dozens of faces: traditional Victorian, fashion design, art sexual minorities, hospitable Russian, Japanese restrained, exotic Chinese etc. It seems that San-Francisco – continuous amusement park. So it makes a lot of hills and cable tram. The most recognizable monument of the city – a great hanging bridge «Golden Gate», which was officially opened in 1937. Thrill should cross it on foot in windy conditions – vibration is so powerful that it seems a little more – and fly bridge.
When tired of walking the streets of San-Francisco, looking stately mansions, galleries, museums, shops, restaurants, parks, markets, etc., visit two contrasting valleys located near San-Francisco, Napa and Silicon. The first – a sort of corner of France, inhabited by vineyards, which produce delicious wine. But Silicon Valley – the place of residence of technological monsters: Apple and Google.
Boston – europeans among American cities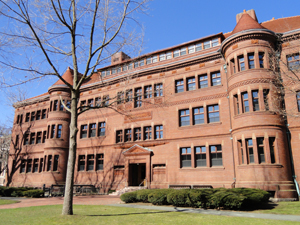 This city is considered the heart of New England, perhaps precisely because it has much in common with European capitals. Instead, McDonald's and traditional American street cafes restaurants built European cuisine, and elegant mansions and apartments locals are not decorated with plastic furniture from IKEA, and real antiques.
Required stages of the study program with Boston – visiting opera and Harvard review of its surroundings. Look at the place of residence for students learning and one of the most prestigious universities in the world annually visited by hundreds of thousands of tourists.
Boston – a paradise for lovers of seafood and fish dishes. The world famous shellfish soup – this is not only a culinary masterpiece that can suggest local restaurants. Attend this city better in the warmer months, because then you can enjoy not only the culinary delights, but also the views of older platforms.
But the most popular sights of Boston – Natural. If you love the natural world of our planet, you will definitely enjoy visiting the Aquarium, oceanarium, zoo, the National Gardens and other places. Fans of close communication with representatives of fauna need to meet with seasoned sailors who shvartuyut their ships in Boston Harbor. For a fee, they will show you the home of giant whales that are not paying attention to people, swim, eat, let the water fountains.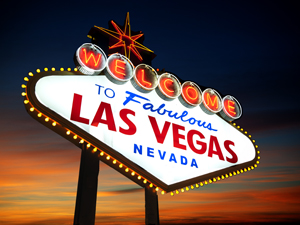 Of course, this is not the whole list of interesting cities in the United States. If you have more time, make sure you try to destroy several casinos in Las-Vegas, soak up the fantastic beaches of Miami to the sounds of blues corporate admire the architectural treasures of Chicago, enjoy the eclectic look birthplace of many rock bands seattle etc. The United States is so unusual, diverse and rich country that you will want to come back again.
Liubov Isaienko, manager of travel agency «ITOUR»
Many of our customers travel to the United States did not defer the cost of flight and its duration. But we urge them: modern aircraft are so comfortable that you will not even have time to not get tired, and vice versa – a rest before a busy trip. Those who dare to visit the United States, or choose a relaxing holiday on the beaches of Hawaii or Miami, or an acquaintance with one of the most famous U.S. cities: New York, Boston, Chicago, Washington, Los-Angeles and others. If you are looking for a short term view of the greatest possible number of sites, you can choose a ticket, which includes admission to several cities and rich excursion program. But whatever option you choose, you are guaranteed a positive experience.
Anna Fradkina