Life is now incredibly rough and bustling, people are very busy, and so each day passes almost all the same – the road, work, home. Rarely, these components are updated with new, such as a walk, a visit to the theater or cinema. So it is no wonder why everyone was waiting those 28 calendar days of rest.
And very soon will come the summer, finally the long-awaited vacation! But their approach arises a lot of questions – where to go, where to relax, take a breath and gather new strength? Perhaps everyone has a favorite place to stay, which he particularly like but now I suggest you to go for new experiences in the Crimea, namely to Sevastopol.
---
Purse is different
 For a comfortable stay invites you to stay in a hotel in Sevastopol. For example, it has been checked by doing a hotel "Cape" – three-star hotel on the shores of the Black Sea, which has a heated swimming pool, sauna, restaurant, conference facilities and much more. "The Cape" has its own beach, so you go to bathe in the sea and sunbathe quietly when you're comfortable, not thinking to 6 am, which should take place (as is the case at the beach).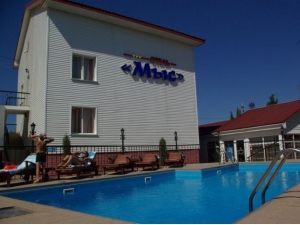 In the evening you can enjoy sea views, not just sitting on the beach and at a table in a cozy little park, which is also a heritage hotel. The restaurant "Tavern" located in the "Cape", you can enjoy a variety of food, from simple soups to gourmet seafood dishes (breakfast, incidentally, is included in the room rate).
Without going beyond the grounds of the hotel, you can take a ride on a boat, diving, enjoy a massage, enjoy a sauna or go to the beautician. Here you can also order any tour of Sevastopol, and employees of the complex will take over the entire organization.
But for all the services you have to pay, so the move to a more pragmatic things and calculate how much it will cost. Per room per night to lay off 350 (single) and 1500 (apartments) hryvnia, sauna – that's a plus 100 hryvnia per hour boat trip – 480 hryvnia, etc.
Someone might say, "Is not it the money? It's cheap," and for someone this holiday would be too expensive. So learn to be thrifty.
Learning to save money
  When going on vacation, we should first calculate their own funds, because you want to relax on a more or less decent level, and the budget is so small …
It is easier to contact the travel agency – it will do everything for you. Manager of travel agency "Crossing Europe" Natasha says:
"If you want to relax in Sebastopol, we will select the best options, taking into account all the wishes of customers. We reserve a place chosen by you, at the meeting will issue a voucher that is already in Sevastopol will be your passport to the hotel . "
Natasha also reported that the purchase of tickets – is the task of the customers themselves. Therefore, as we can see, all the way from here will not get rid of headaches, and even pay for the services of a lot of money. What to do? Save!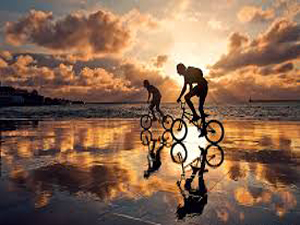 We start with the first point – the road. Of course, it is better from Kiev to the Crimea to travel by plane and two hours have to be there than to go by train 15 hours. But, first, there is no airport in Sevastopol – he is in Simferopol, and there will still have to go, and this is an additional cost. Second, the average price of a plane ticket – 300 hryvnia, while on the train – about 80. A significant difference. Also, do not need to go into the compartment, because it will save some more money.
We turn to the second point – accommodation. Of course, you should not choose apartments near Hersonissos, because there will be a high price. We start with the hotel – a lot of them in Sevastopol. Hotel "Olympus" (from 400 USD per night), the hotel "Nikita" (400 USD), "Adria" (250 USD), "Amelie" (from 215 USD). They are all located in different parts of Sevastopol and unequal living conditions.
Of course, you can look for something cheaper like recreation centers, hotels and private homes. For example, the private sector, "island area" (from 175 USD), pension "Emerald" (150 USD), the private ownership of "The Dream" (100 USD). If you drive a small company, it is still profitable to rent an apartment (the farther from the sea, the cheaper). If this option is too expensive for you – do not worry, because there is one – you can take a tent and live for free, but you should immediately realize that facilities will be adequate.
And finally, the third point – the food and proper rest. Staying in hotels, we should not forget that the amount that you paid for the room, meals not included in the best case, only breakfast. Of course, you can go to the best restaurant of Sevastopol "Kazbek" and eat their meals, but do not forget about the economy. Perhaps more profitable – to buy food and cook yourself something.
Even before going to a holiday, you should decide to stay in Sevastopol: nakupatsya in the sea and bask in the sun, see and learn something new, or a combination of both. To save money should choose the first option, but then the question arises: why go to Sevastopol, to return home without seeing his sights?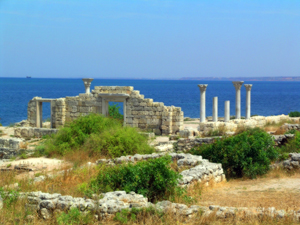 Come and take potluck with us
Sevastopol – the city-hero, a rich historical and cultural well-known places.
One of the first places that is worth a visit, is, of course, Chersonese. Why is one of the first? Yes, if only because in 1996, the decision of UNESCO nature reserve was recorded in the one hundred most prominent attractions of the world culture.
Here you can see the remains of residential neighborhoods, homes with swimming pools for rain water, a theater for 3,000 people, a lot of churches. Visiting Hersonissos, on its territory you can swim in the sea, and if lucky, be able to see the performances of the city's theaters. In addition, the festival is held here every year, "Chersonese Games".
If you are a big fan of history, I advise you to visit and panorama "Defense of Sevastopol", as well as a diorama "Storm Breather-mountain." You'll be amazed museum pieces that will make everyone relive those days and be reincarnated as brave defenders of their country. Also learn about new and interesting historical facts about these events.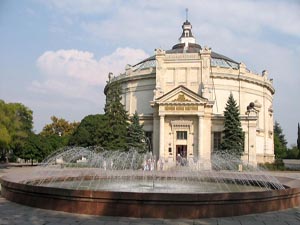 Previously considered the regime Sevastopol naval base, where, except for ships and sailors, you can no longer see anything. Of course, the truth of these words is, but too exaggerated. Since Sevastopol – maritime city, I think, is certainly worth a visit and the Military-Historical Museum of Black Sea Fleet. Now there are more than 30,000 artifacts. In the early twentieth century, young officers, the Black Sea Fleet was given leave to collect relics. During the heroic defense of Sevastopol 1941-1942. defenders carried here directly from the battlefield bloodied documents bullets pierced the party and Komsomol tickets. Thus exposure continued to be replenished, resulting in right now is a very valuable treasure trove of historical events.
You can still call and call the places that should not be overlooked: it is The Count's Quay, and Fraternal Cemetery defenders of Sevastopol 1854 – 1855′s, and St. George's Monastery and Chembalo and Kalamita Fortress, and Malakhov Kurgan and much, much more.
Visiting all these places, you come home with a bunch of memories, impressions and photos. Do not forget all these excursions and friends who are waiting for gifts. Therefore, one hundred percent, will go home with a variety of magnets and cymbals.
And the road back in the pocket a penny, but still want to visit again in Sebastopol!
Viktoriia  Yushko