A long, tense student week. An endless stream of problems, suggestions, requests, obligations and needs. And here it is. Ordinary and beautiful. Weekend. Friday is the favorite day of the week. And all because of a Friday night – it is a day off. It is already possible to begin to implement the plan, which made you delirious all the week.
What does the Ukrainian student on the weekend? Of course, a lot. To sit at home in front of a computer, "get stuck" in front of a TV, to walk through the streets of  native city, to have a beer at the pub, to sit in the park. There is also a more energetic perspective: to go to the concert, to visit the exhibition, to go to the theater, to make a parachute jump, to ride the go-karts. Indeed, everyone chooses his own. What about the prospects of combining fun and useful?
---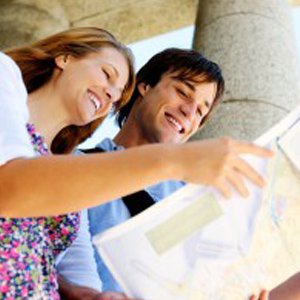 How long ago you have traveled to Ukraine? Ukrainian is truly unique. His birthplace was the largest country in Europe, but he has no idea what beauty secrets and how to conceal themselves Ukrainian expanses. At the first opportunity Ukrainians go abroad with intense salivation and extols the leaning towers, louvres and tadjmahals.
No one even suspects that Ukraine is able to provide at least an interesting experience and give no less exciting experience. A large area, which is located in different climatic zones with different geological features and controversial historical legacy can not fail to attract the attention of tourists. It is only necessary to try and hand experience that in Ukraine there is something to see. So why go far if you can have fun but take your time "on the spot"?
Every weekend you can spend in the new city of Ukraine. Traveling with friends, learning new things, explore the land their home country. That sounds good. Travel offer in five directions: west, east, north, south, center. All you need for a successful trip, it's the company, mood, desire and tickets. Though the last component of the variable, because young people have come up and hitchhiking… Let's go, let's go!
Developing a "ukrtur" consult with the most famous and at the same time the most contrasting cities of Ukraine. Lviv and Odessa. It is very difficult to find a Ukrainian who has ever been in my life in these cities. But there are exceptions. It does not matter, you were there or not, to get to Lviv and Odessa and is the millionth time, not to mention the premiere visit. These two cities are likely to be called the opposite is true. The difference is felt at first sight, with the first step, with the first touch. We invite you to see firsthand. Go to Lviv or Odessa, west or south? You choose.
To get
Of course, the savings can go to and on foot, but why spoil the shoes? Go back to this tour really. But… until about the beginning of the winter session. Extremists might think. Lazy tourists can get to destination can be such means of transportation: train, bus, plane, hitchhiking, a donkey… (then you can continue by taste)).
Option for rational. Traveling by train is the best. Check out Friday night, arriving on a Saturday morning, a night in the city in the evening – the train back. This luxury will cost: 104.53 uah(coupe), 71.51 uah (reserved seat) for the journey to the Lviv city; 131.94 uah (coupe), 68.76 uah (reserved seat) – for the tour to Odessa.
Option for rabid. Traveling by plane will cost a bit more expensive: Lviv – 519 uah, Odessa – 525 uah.
Option for the brave. The bus ride "Autolux" on average will cost 125 uah for Odessa, for Lviv – 130 uah. Traveling quite fast. 6-7 hours pass unnoticed, even at the cost of bus and torture – to sit in one place without a chance to pull up and go to sleep.
Option for the principal. Hitchhiking. For those who believe that it is possible to travel without a penny in his pocket. We can only wish good luck and pleasant drivers.
Option for the patient. Donkey – also an option. However, in his quest to tame and it takes a long time.
To lodge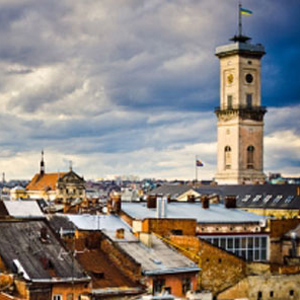 Housing is an important question. Spend the night at the station, of course, have fun, but embarrassing. So you need to choose reputable options. They are numerous: an apartment or a hotel room, stay with friends, or do not go to bed. Here, everyone chooses himself, from my own sentiments, finance and goals.
Hotel. The first thing that comes to mind. Price of a room in Lviv and Odessa hotels varies depending on stars. Choose, focusing on their own capabilities and preferences. The hotel – it is reasonable and correct. Hotel is an option for adequate.
Apartment. Looking to rent an apartment for the night in a strange town is real, but it must be done in advance. Of course, the apartment – not a luxury hotel, but this is a big plus. You can feel at home, parties and gatherings. Apartment – option for fun.
Friends. Of course, the best option. Good to have a lot of friends from different countries and cities. In Odessa, Lviv and it will cost about the same: biscuits and tea as a gift. Friends – option for sociable.
Insomnia. Of course you can not go to sleep, wander the streets, hanging out all night with a backpack. However, this is not as fun as it sounds, because the person is physically require sleep. Therefore, insomnia – option for seasoned.
To eat
Pricing policy of these cities is completely different. Sometimes the difference is almost half. Such dissonance caused by the historical-territorial location of the cities. Odessa is the former imperial port, it has long been focused on foreigners and wealthy merchants. Lviv is the city of Galician princes, the ancient historical center of Western Ukraine. For many years, even centuries, these two cities belong to different countries, different ages and different cultures. Therefore, the contrast is seen in almost everything that makes them incredibly interesting for tourist research.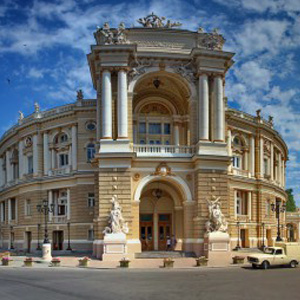 However, you can eat anywhere, though, and at different prices. In Lviv recommend lunch in a small, cozy cafe in the center near the Town Hall. Odessa is famous for pleasant, spacious terraces, where a delicious meal offers a whiff of the sea breeze.
To relax
Recreation is the main purpose for which students are sent on a journey. Well, when the rest leaves a vivid memory. Talk about Lviv and Odessa can watch. Cover all the greatness and importance of these cultural giants impossible. However, we must start somewhere.
We offer a cultural program-minimum for each city:
Lviv. So, we have a full day and a half. During this time (and this, for a moment, about 36-40 hours), we should see plenty of interesting things and to feel what is it like the Lion City, the capital of western Ukraine. It is impossible not to visit the Market Square, the Town Hall, the nearby church, High Castle, Opera House, pharmacy museum, Cemeteries. Choose any route. Wander the streets, talk to people, drink coffee. Do not forget to go to the cafe "Kryivka" to feel the patriotic mood and raise a glass for the happiness of Ukraine. Do what you like – you're in Lviv.
Odessa. Such a big and beautiful, not to circumvent or avoid. Odessa is a solid architectural masterpiece. At first glance, your eyes can not focus on one thing. The city is really amazing. Do you have one and a half days to get a feel for what exactly is unique Odessa, and whether hovering in the air's spirit of freedom. Be sure to visit the Potemkin Stairs, Primorsky Boulevard, flat house Deribasivska Street, the Greek area, Odessa Opera and Ballet, the Vorontsov Palace, Odessa Passage and many many, many things. At will go down in the Catacombs. And in general in Odessa must enjoy the atmosphere, breathe the sea air and joking.
Lviv and Odessa different in style, mood, impressions. Architecture, sculpture, fine art these cities capture an amazing contrast. Just different people. Lviv and Odessa are like two different people with different languages ​​and nationalities, united in a single country. It's amazing to realize that Lviv ia Ukraine. Even more surprising is that Odessa – too.
After trips to the western and southern gems of our country is impossible not to fall in love with Ukrainian tourism. Students are given a great opportunity to travel, to seek adventure and fun within their own country – a miniature Ukrainian tour. How do you like this idea? Do not look for pleasure too far. Take a look. Open Ukraine for yourself – and it opens for Europe.
Olga Kostyrko