What is Denmark? It is a land of medieval castles and vereskovyh plains. Land of the Vikings, which train the huge sandwiches and beer brewed Carlsberg and Tuborg, and standard of living is one of the best in Europe.Homeland Andersen and Shakespeare's Hamlet. Country freethinking romantics who do not recognize the limitations and prejudices. Dream amateur photographer. Paradise tour maniac. The question: What our tourists do not go there?
---
Fabulous vacation of Denmark: dreams and reality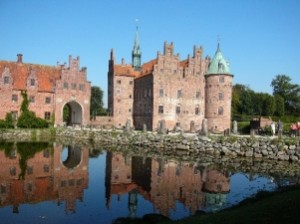 To find out the reasons for this paradox, we turned to several travel agencies in Kyiv.
"Actually, to get to Denmark is not so simple.  wa visa. Whether your trip is only a single  For entry into the country must have a passport, two forms of photo invitation (tourist, private or official), and if you are traveling with children, need to present a notarized consent of both parents. In fact, Denmark is part of the Schengen area, which simplifies border crossing at, say, a bus tour "–  told us in the tour operator" Sputnik".
"In fact, tours to Denmark do not have much success with our customers – recognized Alla, consultant travel agency" whims". – I myself was in Copenhagen, but in the cruise Scandinavia. What can I say, beautiful city, such as many European … Our people know very little about Denmark, so do not see in it something special that attracted to go there. "
Well, if you travel from holding only little information, do not worry, we are for your trouble.
All is well in the Danish Kingdom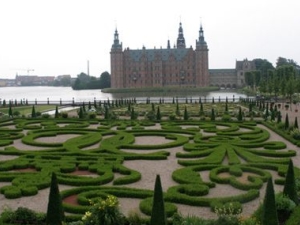 The smallest of the Scandinavian countries, Denmark is washed by the North and Baltic seas. Land border there is only one: from Germany to the south.
Denmark – a constitutional monarchy. Head of State – Queen, although the actual power is in the hands of the unicameral Parliament (folketynhu) and the government led by Prime Minister. Country name derived from the same tribe daniv who settled on the peninsula of Jutland and, together with the Jutes and Angles who lived in the IV century, the current national territory, raided the neighboring land, particularly in Britain and France.
Copenhagen has not always been the capital of Denmark. The earliest mention of this city date back to 1160 year. He founded his Bishop Absalon, who was then adviser to King Valdemar and Archbishop Rozkilda, then the capital. In the twentieth century, Copenhagen became the largest city in Scandinavia. Now there are about two million people. Danes consider themselves fully modern humans, free of stereotypes and prejudices. This is evidenced by the fact that in 1989 Denmark became the first country in Europe where it was officially allowed marriages between persons of the same sex.
Full Copenhagen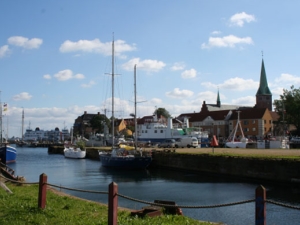 So you've arrived in Denmark. Where will go first? Well, in Copenhagen. Where you will find a city whose hallmark is a bronze mermaid? Center city is Town Hall Square, where you can see many interesting things, the queen, for example. Also worth visiting: Tivoli amusement park (if you trust the guide on the Internet, it is known the world over), the National Museum (the largest museum in the capital), which is located near Nyuhavn (New Harbour – where normally meet the local artists and journalists) and Viking Ship Museum (hairy uncles in horned helmets – exactly what we need in the midst of heavy excursion day). I would have probably visited the museum of tobacco, eroticism and beer Carlsberg, especially given the fact that the last offer tasting.
Extremely positive factor is that it is very easy to solve the problem of transport. Among them a special place holds water, including steam.Adventure channels with special success among tourists Copenhagen.
Secondly, we should mention the bikes for rent. Two in one: come back to my childhood and trains the glutes. As he wrote Rylsky: "Roses and grapes – a beautiful and useful" … use them as follows: on one of the stations in the client machine throws a coin at 20 kroons and takes a bicycle, which you can then turn to another station (in the town about a hundred) and get their money back.
Another option – public transportation. Tourists lucky. From the Copenhagen Card can travel free on buses and trains within the city and go to than more than 60 museums. In addition, the card gives a discount to buy a ticket for the ferry to Sweden and back. The card – one, two or even three days. If you are interested in, then find out the details of the prices themselves. You can settle in euros, but "surrender" will get the same canopy. These cards can be purchased in hotels, railway stations and tourist information office, located on the street. Bernstoffsgade, 1.
If all the above options you have for whatever reason are not satisfied, there will always be way out: in Copenhagen the world's largest system of pedestrian street Stroget.
Not by bread alone …
Cuisine of Denmark mostly consists of meat, potatoes and fish. Traditional dishes: hvid labskovs (in the simplest: ragout with slices of beef with potatoes), fleskesteh (roast pork), hravad Lex (salmon, marinated with dill, served with a sweet mustard sauce) and smorrebrot (literal translation sounds like "bread with butter").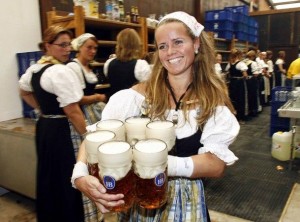 The most popular strong liquor – Aquavita, produced in Aalborg.
Where to go, where to go…
I do not know about you, but I love fairy tales. So the first item I'd visited Odnese, small home Andersen. But better to go there for the second half of summer, at the time of festivals devoted to the storyteller.
For the most complete picture of the medieval Danish architecture, take a look at Fyunen, open-air museum. For fans of Shakespeare, of course, should immediately go to Helsinheru where Kronborg Castle unfolding action of the famous tragedy "Hamlet." You kindly tell and show where topylasya Ophelia and what routes tynyalas Shadow father of the hero (I mean theater performances, so to speak, in authentic conditions that occur here every summer). Anyway, you are unlikely to be bored …
You can also go to the castle Frederyksborh where is located the National History Museum, the Cathedral of Roskilde in the twelfth century – the spiritual center of the country, where are buried the kings of Denmark.
And do not forget an umbrella!
Climate of Denmark in moderate sea. Weather is unstable. Often the rain.
If you do leave your umbrella at home and get lost, you have to ask for help from Danish or German (if you're lost somewhere in the south), although each year more and more Danes and learning English.
Phone first aid – 112.
Good luck!
Anastasiia Moskvychova