On the face of it, Vienna affected and cold, as though unapproachable beautiful woman. But if to accumulate boldness and blow off from  the face of stranger a veil, then she will twirl you in the reckless whirlwind of entertainments and merriments. And try here to withstand, not to lose a chairman and not fall in love with Vienna forever.
---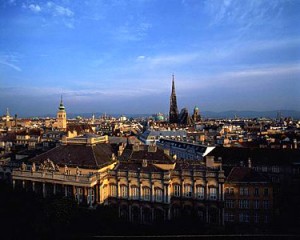 Did dare? Then do not be lazy already now at to heave up a mysterious veil, id east to read the selection of the most prominent places, where it is possible to conduct leisure. It will help to define that to you in Vienna will be most interesting and to lay down a plan, that as a result of tour to get in a greater measure the bright impressions and not sorry for thrown away opportunity. Moreover, knowing the habitants of city about cultural traditions, you will be able to be deeper penetrated by the spirit of ancient city.
Paradise is for aesthetes
Foremost, visit the glorious Museumsquartier. He is Museum of modern art of fund of Ludwig  (MUMOK), Museum of Leopold and Kunsthalle Wien is three large museums – and a few less museums, establishments of culture and art.
The next point of traditional tourist route is legendary Viennese Opera. By the way, if it did not go out to reserve a ticket on a theatrical, do not worry. There always is a chance right in front of beginning to buy a place in a stand-up orchestra and become familiar with wonderful in spite of everything.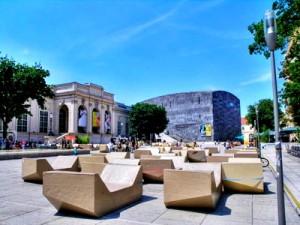 Former emperor's Hofburg Palace is another sight without that a recital of Vienna will be incomplete. It is not simple sight of architecture, in a lock many masterpieces are kept and priceless treasures, such as a hammer of Beethoven and pen decoration of ruler of aztecs, brought in XV century from distant Mexico.
Eye of amateur wonderful, here will make happy, it be possible to say, all. In fact considerable part of city is located on the right bank of Danube and embeds in the offspurs of East Alps covered by the Viennese forest. Beauty is unbelievable! And air of is on a miracle clean, and water in a faucet is so quality, that recommend her to drink, not boiling thoroughly.
Viennese funs
In this as though quiet city in actual fact it is difficult to become sad. In summer, for example, it is possible in reckless, but safe flights above the slopes of Danube on humorous adaptations that allow, showing own adroitness and fantasy, eventually to flop in water. And in winter and it is possible to glance on a skating rink. Can quite not worry – here the champions of past years will look after you.
Your the children also will find to the soba entertainments are liked: the «Unique child's christmas program, christmas fairs, child's creative workshops, zoo in the out-of-town residence, child's musical, performance of riding school, supper in a restaurant »On a tower«, kind romantic walks on festive Vienna, punch and certainly unique gifts what of you will bring under the domestic fir-tree» – Olga Lunova, consultant of tourist company «Pelican», asserts.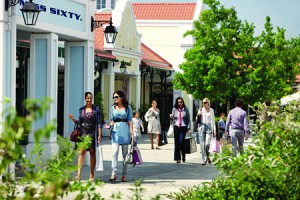 The Viennese merchants in turn surprise guests the variety of commodities and souvenirs. Therefore shops too can be attributed to entertainments. Only defect – they are closed already in 18.00, that is why do not yawn. All fashion plates, probably, know that Vienna already a few centuries compete with Paris for championship in the world of beauty and style. And although Austrian haute bloomed couture was on XVIII and XIX of century, Viennese fashion and today takes lovers from a mind. Prices here not below, than in Paris. Small shops all center of city is filled with. Say, a department store of " Shypekk " is eden for susceptible on fashionable decorations.
In the evening visit one of the famous Viennese bars, for example, designer masterpiece, that is so named, – Loos Bar.
It is what to amuse itself in the fence surrounding villages of the Austrian capital. One of найвідвідуваніших places in the Viennese suburb. Austrians name him the most underground lake of Європи. The point is that it is a not lake, but old quarries are flooded by water. In the days of "аншлюса" water was pumped out and accommodated the underground plant of Hitler оборонки in galleries. Did the airplanes of "хейнкель". Retreating, Germans landed a plant, inundated quarries again. Presently on underwaters barely heard boats swim with tourists and the muffled voices of captains sound. Then – necessarily shilling to the navigator "on tea".
Yummy suited to every fancy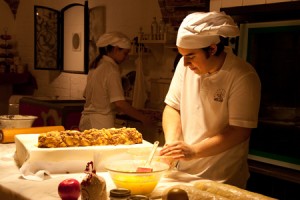 Vienna – one of the world capitals of cookery. After the amount of well-known рестораторів he yields to only Paris and New York.
Without coffee shops it is difficult to imagine to the soba life of Vienna. In a comfortable cafe it is possible to know about the latest news, to declare oneself and on people to look. Such coffee shops are most known, as "Demel", where the most pied public gathers, "Zaher", in that the atmosphere of respectability dominates and give famous brandname pastries, "Chavelka" is typical Viennese establishment, and "Do & Co". Except luxurious restaurants, there are modest places, where it is possible not bad to bite for 5-6 dollars. On a supper set forth for the restaurant of Wiener Salon – мікс of the Viennese gastronomic repertoire and international quality. Do not be surprised, if after a hike in opera will see public at a complete parade that leaves to refresh oneself not in an expensive restaurant, but to the street stall with sausages, is tradition!
Every tourist simply is under an obligation to visit colourful gastronomic  under the name a "Strudel-show". For this purpose it will be to leave in the former summer residence of emperor and get down in comfortable cafe-basement. The especially active have a chance to get the diploma!
Cultural traditions
Tourists scamper about the streets of old city. Audible voices of tour guides :
– Brahms lived here.
– Brahms, Brahms, Brahms… – the guests of city repeat.
– In this house Mozart wrote "Wedding of Figaro".
– Figaro, Figaro, Figaro!.
– Maler crowned in this church. Beethoven created here. And the there buried ashes of Vivaldi…
Talk, that air of Vienna is filled with music. In summer weekend it really so. In numberless concerto halls, in parkas and the waltzes of Strauss and serenades of Mozart sound on boulevards. This classic cocktail complemented by a measure pattering of forms the unique atmosphere of the Austrian capital.
Vienna that arose up in place of the Roman military camp – last refuge of emperor Marcus Aurelius, for the history outlived two Turkish sieges, plague, anschluss, assault of armies of Malinovskoho and Tolbukhina, ten year occupation of troops of allies. But world to her the music born here brought nevertheless.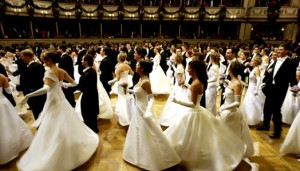 In September a musical season begins in Vienna. From the whole world to Austria celebrities go down : who to declare oneself, and who it is simple to listen. In Viennese opera – Staatsoper – premieres йдуть. Tickets from 30 dollars to thousand. In autumn, in winter, by a spring – musical festivals do not have time to change each other.
And the season of points begins in February. To beginning of the Large post them here it takes place three hundred. Every considers by the duty to visit one point even. Even in the least solvent for such case long dresses and tail-coats are kept. Foreigners on points are too allowed. A dress can be hired. The cost of tickets is different: from ten of dollars to thousands.
In general, an entrance pay depends not so much on of prestige of event, from exaltation of public. For example, on a point in the former residence of Habsburg, palace of Schonbrunn, where a middle class gathers, it is possible to get all for 70 dollars. In Staatsoper, where aristocrats gather, – after 1.000. It to dance. If it is simple to look from back rows, then in several times cheaper.
A bit about important trifles
Here, when you already got to it, as we made sure, surprizing city, do not forget about differences work of their public transport from our.
Tickets it is better to buy in good time in "Tabak Traffik", in the special cashdesks of vestibules of some tube stations. In a bus and tram a ticket on one journey can be bought in the special cashdesk near a driver's cab, but take into account that paper moneys in such automats are not accepted, necessary shallow. Do not worry, if there is not an exact sum, an automat will give out handing over.
Mean that the doors of bus or trolleybus, if other passengers keep indoors from them, will not be opened, while will not push the special button.  If want to abandon a bus, then necessarily in good time push button above doors, inscription will blaze up here, that in case of stopping doors will be opened automatically.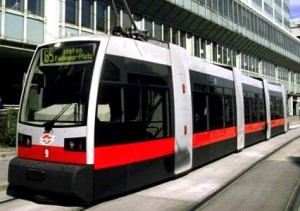 In electric railways and subways system other and too differs from our – doors are not opened. When a train will be stopped for the station, then a sound will sound, as though produced a pair, after it sharply push doors for a pen aside. Pushed a door to automatically.
In the carriages of electric railways and subways buying tickets is impossible, that is why needed to purchase them in good time. On leaving on a platform you will see the special blue small boxes – ticket-punches. Necessarily punch a ticket, without it he is invalid. Insert the clean strake of ticket in a ticket-punch a pointer forward, after clicking take out a ticket. Now there is the indicated time on him, when you began a journey, day of week, number of week and name of the station, where they began a journey. At a journey to the bus and tram tickets are punched in a salon.
Do not be glad, that an exit on a platform is free and you nobody will detain, if you without a ticket. In the Viennese public transport a ticket check passes often, and a fine is compared to the cost of monthly travel plus a cost passage. Well and if you will not pay a fine during three twenty-four hours, then he will grow in two times!
Viktoriya Lopatina