To be honest, my first London scared and incredibly irritating. I could not be used with incredible inspirational crowds of tourists, which I have not been given to understand whether from mental reasons or because of language. I do not understand these impulse rushes aimlessly, look adventures sincerely admire democracy in Europe, the English monarchy, to bypass the Big Ben of all eight sides, morning – afternoon – evening worship Westminster Abbey and overeat plastic and damn calorie fish-and- chips. In me, there was no enthusiasm, nor desire, nor the slightest curiosity to delve into it, get involved in the global fever. In my smolder general fatigue or from life or from the previous year's abnormal heat, knocked upside desire to sleep and turned into an orangutan absence of yogurt in supermarkets and apple flavor there the nectarines.
---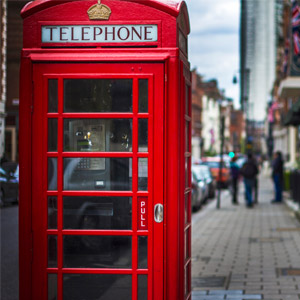 Then everything fell into place: it turns out I had a sore throat on the background of acclimatization. So the first piece of advice to anyone who goes to the UK: Take care of yourself, because the climate is significantly different from all others, do not limit kit activated carbon and ascorbic acid.
So, once the disease has receded as dear whine and bustling butterflies in my stomach. Thus originated a large and mutual love, because they clearly felt at least a cell body, I am pleased London devoted sincerity, and London is increasingly tied me to him. In London, the air smells of freedom and affection. From the start, are you absolutely his own, because an awful lot of foreigners, so you immediately get with them on an equal footing survival, but not at the level of severe, post-Soviet – not just on the basis of the principle of "want to live – be able to run." In addition, the fact is that running is where is like a small thing – and even desirable. Furious pace picks up so quickly that some instant you catch yourself thinking that race as comet and would not want to dwell. It is like a drug, actually, and the overall atmosphere is informal English traditionalism, regularity, tact, delicate businesslike. In addition, you cannot stay aside of this, you cannot not feel the, you cannot avoid becoming exactly that.
My London began with Leighton – an area in the east, it is worth noting that the east, west, south, north and center of the capital especially Albion will differ as a complete picture, scenery and people. At Leighton, bunch of aliens, cute, mostly white houses with bay windows and large windows, certainly transparent white curtains and flowers in the narrow windowsills. Houses in narrow corridors and staircases, small but cozy little room, with fireplaces and eventually, inevitably, chairs, kitchen area, which gradually transformed into a dining room and a tiny backyard with gazebo, tables and, elsewhere – barbecue already barely smell smoke.
It is, so to speak, new, London every day. You do not read Shakespeare at every turn and not bow each other at the corner, with raising cylinder overhead. In Dickensian, realities can get and, ultimately, the crew with horses, and using conventional public transport, which will tell more.
Therefore, special attention deserves the world's oldest London Underground, Tube, accustomed as all talk. It has 11 lines, which greatly confusing when, for example, the three branches of Kiev. However, you begin to understand the system very quickly and the best early morning toy is not nothing but a long journey from east to west, in the – in any direction. You can mess around half an hour underground labyrinths, making transplants from line to line, but did not get lost because of the tourists care : easy to understand signs and arrows will take you where you want.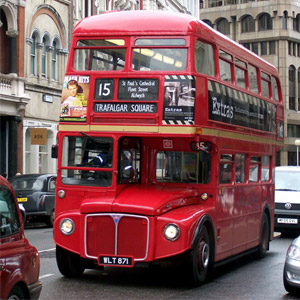 Actually, I will not hide the fact that any public transport in London is so exceptional that what you are using it does not appeal to your own doom (because you are not here for personal cars), and vice versa – is a toy, the necessary you should try to experience for yourself. In particular, the unique double-decker buses, and double-decker, DLR (train, like the subway, but without the driver). In addition, if we were talking about transport, the UK has left-hand traffic. For the average Ukrainian, and there – to everyone, it is first commit considerable discomfort and, if we delve into science, cognitive dissonance. When I flew to London, then, of course, already knew this fact, but never realized until the end, apparently. For if the taxi driver, who met at the airport, tasty sat in the front seat on the right, you suddenly flashed my mind: " I wonder who we lucky ?" Then the last effort trying to make the eyes smaller and round in astonishment when the machine is started up and began to leave. There were other funny confusion when standing at the bus stop in the morning, almost deserted Layton, waiting for the bus itself, which did not go up suddenly occurred to me, like a ghost (as I understood, everything looked like it on the left ). In London transport is always something to read (there is a very high quality free daily newspaper «METRO», moreover – always without remorse can make your feet on an adjacent seat (assuming that there is no one, of course) and eat from a plate with a spoon and go Reviews you a cup of coffee in it, which you did not have time at home for questioning. thee, and no complaints, no complaints, no furious and false accusers views – Britons are very polite, tolerant and practical. Certainly, most of the details and felt me this sweet spirit, but this is still unfathomable, freedom. Actually, in London you can feel democracy, not as an ideology or system of government that is – a purely legal definition, but as a way of life as the internal state of each.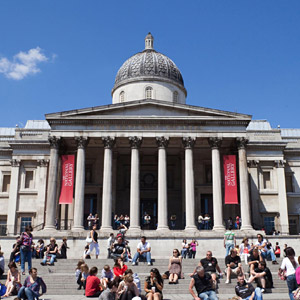 London and cultural – is inexhaustible: can every day to go to the palaces, temples, museums, galleries, bookstores, but did not get around them even in six months. Only the National Gallery, how could ensure runs gallop in 5 hours, focusing only on the most interesting for yourself, but do not linger long. Generally, terribly jealous Brits because they have this gallery eventually as, perhaps, it would be envious of the French at the Louvre. This is one of those places in which fitting would go often, but slowly. For my above mentioned mad cross rather resembled a parody of eating fine, although we cannot call him out wide. After all, I can safely interpreted as a person who, if not nothing, then this is a little shrewdness in the art. Too – art. I have never shown much interest in drawing (with it, as his and others') or in early childhood or in adolescence. However, the trip to National Gallery – one of the best memories of summer. Do not know how to explain this high elevation unconscious when you are touching (not literally, God forbid) the epochal things. They are quite tangible, but so spiritually and emotionally filled that involuntarily lose control of themselves and begin to think like an artist. That is, rather transforming it into her head that he felt when working on canvas and as in this work to be inspired, and perhaps also, by all means – love, the muse of high quality, genuine, sincere – sacred, after all.
A similar atmosphere in Westminster Abbey, which has more than 1,000 years. Again – hard to explain, so to speak, on the one hand. Bunch of association and brand-new feelings explode, if not – exploding inside and begin to drive the dance in my head. Such places cannot love at least for the fact that here you begin to understand : here created the story, here it is, in fact, is going on today, here there is something timeless spirit, out of space and immense – and unwittingly break a vicious circle of their domestic concerns and confusion that are no longer weigh at least something.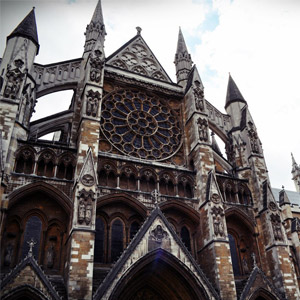 In the end, every one of Britain Museum – unique : Natural History Museum has identified an hohvartskym entourage and an incredible amount of dinosaurs, Albert & Victoria Museum captivated feature design and elegance, and the smell of books, in fact, decrepit literature, British Museum does not require additional epitaphs and explanations and is based on the actual brytanskosti, this pervasive old Europeanness. I can only lament at the vastness of these institutions and, accordingly, that physically I did not manage to see everything and imbued through. Hence – London or relentless, or permanent life in it, otherwise – should just accept the fact that you will never discover not attain it is full.
When the end to reveal the card, the main purpose of my visit to Albion was to study the language in college for foreigners. Moreover, every day I went to school in the morning (three per day) on the east west east to west – and caught on an incredible high. First, think in English begin almost immediately, playing the role of linguistic environment from which you nowhere and never getting around, plus language learning in schools this kind – especially effective as a group, where both learning Spanish, French, Arabs, Italians, Malaysians, etc. – do not sound a word in your own language. New way to learn English words interpretation, explanation, again, if only a little -known to you in English, or "fingers." And a little later you realize that fine targeting in English, know what is all about, but to translate into your own you will already be difficult. It may even be lucky for he is not this an indication that you really start to talk, feel, foreign language, with all possible synonyms and semantic nuances rows? You are not looking Ukrainian counterpart in the head; you just select the desired word.
If you do decide to go to England with the same intentions, it may seem insanely expensive and difficult (only one visa which is worth). However, if you try to do it directly through the British agency will much cheaper and not so troublesome. Eliminates a number of points caused by biased bureaucracy, therefore – the process becomes easier and actually accelerating.
Kate Leclerc, director of the agency Curious Crowd explains it this way:
- Our agency is based on the UK and China. In Ukraine, many agencies that offer services in the organization of foreign language study, study abroad and more. Unfortunately, almost all of them work through intermediaries, as Ukrainian students are forced to pay more. After analyzing, we realized that the difference is about 500 euros.
In addition, you must meet and drive you to the airport, arrange entertainment, orientate all London's secret will not leave out the sides and without communication. At least I never had a feeling that I am in this crazy city itself, divorced from the mom-dad forgotten each and useless.
Here and now, remember, these dangling pieces of my London summer cuts from newspapers flyers brought by heart, short notes in the margins of notebooks and colored, greasy maps – so eager about anything do not forget, do not leave unattended and then I catch myself thinking that perhaps it would be wrong and unfair, because it is purely my impressions and emotional outbursts, you will probably be felt and seen differently, you probably fill a London itself, and your favorite place will be shocking Camden Town, but not cozy Victoria's Garden, as it happened with me. Whatever it was, you certainly should try London to taste, and bring the most vivid memories is low and rich gray blue sky. At a minimum, of course.
Maryna Yaremenko