In early April, I had the great opportunity to relax. Do not hesitate to go to the Carpathians, because it is a time when all life is awakened after a fierce winter, when you can walk the forest and get a new batch of emotions. Settled in the mountains in the home of local residents Vorohty. They were hospitably greeted visitors from Kyiv, acted through the neighborhood, deliciously fed, rode on horseback. Of course, all for a nominal fee. However, nothing surprising in this, since tourists – the only earning vorohtyan. This business is very popular, its official name – the rural green tourism.
---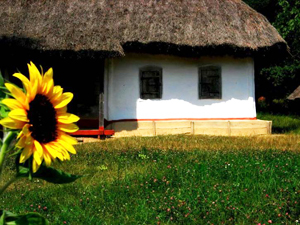 What is RGT and why is it attractive?
Rural green tourism – rest in private households in rural areas. Due to urbanization, urban travelers increasingly attracted to rural life, which more recently has turned to for many exotics. So often people on the holiday tend to go away from a developed infrastructure and closer to the magic of nature, so to choose the place of rest is important landscapes and environment. Cozy atmosphere, picturesque underwater area: mountains, forests, rivers, lakes, seas – are the best emotional factors in order to improve both body and soul. Thanks NWT you can combine, so to speak, with pleasure. For this holiday, saving money allows for some time to plunge into village life, to live in a family acquainted with the customs of a particular region, enjoy the local natural food. In one word – experience the real rural flavor.
Also, residents of cities tend to show their children how to grow potatoes from which milk is obtained, which takes the bread and other products. And want to see the living conditions and endangered nation them crafts.
Many tourists are happy to welcome the New Year and Christmas celebrations in the villages, as incredible festive event with carols and kutia you hardly see in various hotels. But the rest of farmsteads, can also take a direct part in such activities. Volodymyr, a supporter of the rest, divided his own experiences: "I have about 7 years of travel with his family on vacation to the Carpathians. Rest in the village township. Nature is so rich that it seems as if we are in the heart of Ukraine, every time – like a fairy tale. This holiday is not comparable with any other: fresh air, natural homemade food, an interesting cultural program, and in the Lord created all conditions for visitors – better not come up. When getting the winter holidays, the children go caroling with the village. Returned happy and energetic. Kyiv to get healthy, with lots of positive emotions. "
Typically, the owners, in addition to the living conditions and offers the following additional services: hunting, fishing, gathering berries and mushrooms, hiking, sightseeing. The traditional and most interesting classes in the NWT are: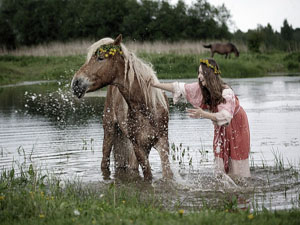 • Natural sciences. Preferably, each of the regions of Ukraine attracts visitors with its grandeur and nature.
• Folkturyzm – May participate in various use of traditional folk ceremonies and celebrations.
• Equestrian tourism. In the boundless steppes with horses you can feel his free spirit and remember their ancestors, who spent much of his time in the saddle.
• Boating – Rafting. It blew down on them boats, rafts, catamarans or kayaks mountain rivers.
• Wine tourism. Thanks to centuries-old traditions of winemaking home wine some regions of Ukraine is their hallmark. (The Carpathians grown over 50 varieties you  Nograd county, and each village has its own secrets of wine).
• Historical and ethnographic tourism. People in any way interested in the long history and culture of the region. Resident of the city perceives village life and culture of the village with its traditional wooden architecture as exciting exotics.
• Cycling. This species has many fans. In many regions of Ukraine there are dozens of international bicycle routes.
Quotation
Conventionally, they can be divided into five categories depending on:
- Type of house and home environment – rural house or cottage, or you have at their disposal a bath (shower), toilet in the house, and the ability to use the kitchen – pay depends on all these factors;
- Infrastructure – as far farm located on a busy highway, rivers, forests, lakes or the sea, the presence near the clinic, shop, etc.;
- Additional proposals – homemade food, skiing, hunting, horseback riding, children's entertainment, fishing, workshops, parties and festivals;
- Season – can cost more during the Christmas holidays, Christmas and Easter holidays, cheaper – off-season (spring and autumn);
- Own region – nature, climate, environment, availability of outstanding architectural …
Where and how to choose leisure
Because travel agencies are now reluctantly offer this type of vacation, we offer the same information that is required. First, find guides and directories of green tourism and the magazine "Tourism village green", published by the Union of green tourism. Second, the Internet can find an extensive range of different offers, which indicate contact information and a full range of services. Thirdly, you can find the latest deals on travel shows. They are usually represented all regions of Ukraine, so even when such measures can select interesting place to stay. Fourth, the proposals for recreation can be found in tourist information centers, which appeared recently in some cities.
Where to go in Ukraine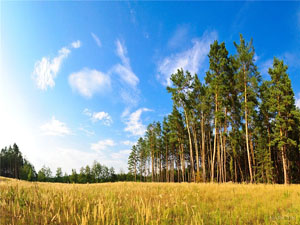 It's no secret that Ukraine attracts tourists with its beautiful nature. In our country, you can find plenty of exciting mistsynok. Which? Read on …
Western Region
Western Region is the most popular among tourists. The most famous resort towns and villages – Yaremche, Tatar, township Kind regards, CBS, Pidzakharychi, Putyla, Vyzhnytsia Yablunitsa, Ash, Rachel, Skole, Yugoslav.
Here you can get acquainted with the crafts Gutsulschiny: in its center – Coloma – is a museum of folk art. And also can enjoy a variety of home decoration items in Bukovina, enjoy the fresh air and touch the mouth of healing mineral water, try to imagine mud and plunge into the clear mountain lakes Transcarpathian region. It also preserved wooden and stone wooden architectural monuments, which include 13 ancient castles and Transcarpathian Museum of Folk Architecture and Life Museum, Forest and rafting on the Black River and more.
Rich in castles and fortresses and Podolsky land. Here are Kamjanetsky and Satanivs'ka fortress Zhvanetskiy, Izyaslav, Letychiv, Medzhybizh and Starokonstantinovsky locks. And in the village of Black Island is a literary and memorial museum of the poet-fabulist Leonid Glebov.
Ghost stories are also places of Ternopil. Some of the oldest cities in Ukraine – Zbraj, Krements, Bucac Terebovlia, Bershad – are world-famous religious tsetre – Pochaiv and Zarvanytsya and unique Zbrutsky cult center.
Ms Iryna, the owner of a private house, says that "Terebovlia – a monument of historical monuments of Ternopil. It is connected with the city name Prince Vasylko Terebovlia – grandson of Yaroslav the Wise. This fact attracts travelers. Although they are not very much, though from time to time to my home I stop tourists. Sometimes – even foreigners. I not only plays host to guests, but also spend tours introduce visitors to this unique city. I have low prices and interesting program, so after leaving familiar friends. I invite you! "
Southern Region
Crimea attracts primarily exotic nature and ethnical population. Here you can view its cuisine, history and traditions of many cultures. Greek Chersonese, royal Scythian kurgan times Genoese fortress and Calais, and Vorontsov Palaces Khan – they all carry a magical mystery stories.
Mykolaiv region attracts tourists stone `yanymy rapids on the Southern Bug. Kherson region ranks first in the country in the number of reserves: Black Sea Biosphere Reserve – a place of rare nesting waterfowl, and the state reserve "Askaniya New", founded in 1874 – a unique monument of the original steppe that holds priceless treasures of nature.
The central and northern regions
This is the Kyiv region placed once settlement Trypillians and chernyahivtsiv, princely pledge to Stugna and Trubezh because land is rich in material and spiritual treasures: traces of large circular settlements, tools, pottery.
Unique monuments of national landscape architecture can be found in Chernihiv in Trostyantse, Sokyryntsi and Kachanovke. There are also many memorable places connected with the life of Prince Igor Shevchenko, Hetman Razumovsky and many others.
Vinnichchina famous Scythian burial mounds near Ilincy, ancient temples and sculptures Bahru masons in Yampole. And here are the caves in Mogilev-Podolsk district, Markov sources – in Tomashpil, Green well – in Pogrebischenskom, Haidamak ravine and cave temple in Bushey Yampolsky district.
Visiting to Poltava, visit the capital of Ukrainian pottery in the village Opishnya. And do not forget about the city regimental Army (Poltava, Lubni, Gadyach).
Eastern Region
In Svyatogorsk that the Donetsk region, rozstelyvsya National Park, where pines and oaks Cretaceous-giants. You can also visit Holy Holy Assumption Monastery of the Caves and Nicholas church, carved into the chalk cliffs high bank of the Seversky Donets River. The city is rich in unique Slovyansk mud with healing properties.
In the south of the Donetsk region are tectonic faults and petrified trunks of ancient Araucaria. Cretaceous mountains you Look for in Kharkiv, and yet here you enchant steppes and mounds, pine and deciduous forests.
Ukraine – multiethnic country that is extremely rich in unique natural and historical attractions. We, therefore, its inhabitants are obliged to use these benefits. Green tourism beautifully us this helps. With this type of holiday every person has the opportunity not only to go away from the turbulent life of big cities, breathe fresh air, but also learn many interesting things in the life of its people. So piddaytesya temptation trip home country and spend a nice summer vacation.
 Rostyslav Kalatsynskyi