In your mailbox we can find not only a receipt the rent and annoying advertising brochures. Recently, more and more Ukrainians receive more enjoyable surprise mail – postcards. And all thanks to postcrossing.
---
Postcrossing (English post – mail, crossing – intersection) – is the real postcards exchange between people from all over the planet. Towards a new world-wide hobby permanently joins new comers. Sex, age, social status – all this does not matter, the main thing is idea.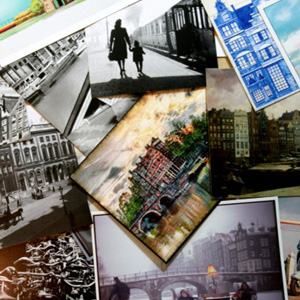 First was the idea…
It is believed that the development of email leads to the decline of the traditional correspondence. Of course, send an e-mail over the Internet faster and more convenient. You do not need to withdraw the letter carefully, worry about the envelope and stamps. Another advantage – cheapness. And to communicate with loved ones is enough even short sms on social networks. This decline of fantasy and dryness of the correspondence in 2005 wanted to eradicate Magalhees Paul (Paulo Magalhães), a student from Portugal. He has created a free online project that united all fans of printed cards, including the author himself. Within a few days after the establishment of the project to him joined by many users, but in a few years – and even more so. To date, the project involved more than 400,000 people from 217 countries around the world.
Each participant may randomly select a destination and send him a vivid postcard is certainly not electronic and traditional, "live." The response from another user provides a surprise. "You send a card only if you send it himself. That is, you tell me – explains Kiev postcrosser Elena Orlova, which became our expert. – When the first card reaches its destination and is successfully registered, only if your address falls within the address pool, and can be checked out by someone else."
Postcrossing – a godsend for philatelists and filocardists (those who collect postcards), which allows for a short period of time to collect an incredible amount of variety of cards. Bard card from the Netherlands, the image of geisha in Japan, or the incredible scenery of Lapland – all seasoned with original marks and warm words. Every time waiting for the new and unexpected.
The difficulties lie in the details
It seems that the concept of postcrossinga we have understood, but it is worth mentioning also about the conditions conceived by the authors for the equitable sharing of the cards. By registering at www.postcrossing.com, the person receives personal page on which to write a few lines about yourself, tell us about your preferences, special petitions to postcrossers, for example, to write something in their native language or attach more brands. Go to your profile (profile) you can add a photo that will always be fun to watch visitors to your page.
One of the most exciting moments – the selection of a «Send a postcard» (send a card.) At your request the program site will find one of the hundreds of thousands of people will show their profile and an identification code that you specify on the card. To cater to the addressee, you should carefully examine its profile. Each especially pleased to receive a card, which was the dream. And how much fun it brings the fact that your postcard appreciated, and it became a piece of joy to someone on the other side of the planet! "This is a double pleasure, because I can not only please the very fact of cards, but it will send the one you want to get," – says the familiar Elena Orlova.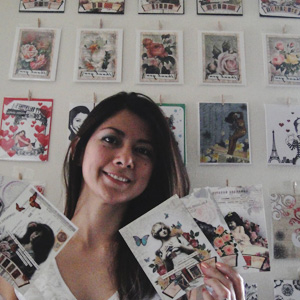 Beginner can send a maximum of five cards. When one of them gets to its destination, will have an opportunity to send yet. The card you received should be recorded on the specified number on it so that your sender has also received a postcard from someone. Exchange with this site can not be with each other, then there can only be an indirect exchange. Otherwise can only be achieved by mutual agreement of users, if you specify a return address on the card.
How much does it cost?
Postcrossing, like any hobby, of course, rests a pretty penny. Costs and need to buy postcards and stamps to pay for the postal service. It would be possible to take into account the cost of ink and electricity costs to power the computer, but it's a headache for pedantic natures. Postcards are about 2-4 uah. Cheaper sold primarily at online stores, especially if you buy in sets. Will cost more exclusive cards with original illustrations or made of high quality material.
The cost of sending cards abroad is always the same. If we use air transport, it is 5, 60 uah, if by land – 4 uah. You can choose to trust brands postal employee, you can take everything into their own hands, choosing the brand based on their prices and their preferences. It is believed that the plane cards will come soon. "It's logical, but in reality the time difference is small, then delivery by road sometimes even faster and lower quality" – convinces poctkrosser with years of experience Elena Orlova. So you decide.
How long cards go to your destination? It happens in different ways. It happens that sending a card at the beginning of the week, at the end you will receive an e-mail message about the joy of her delivery, of course, with a comforting review of the recipient. But it happens that the card is not detected for several weeks and even months. And the reason for this is not always the bad weather and holidays in post offices – often, human negligence and indifference to the efforts of others, such as when postcrosser not immediately register the card you received.
Favorite postcard recipe
Perhaps the most difficult part of postcrossing – select a successful postcard to a particular destination, to satisfy his tastes. Among the most common orders postcrossers – postcards landscapes, images of native cities, famous people, different animals, as well as illustrations of local color, in particular features of the national cuisine, traditional festivals. In addition to themes, sometimes emit types of cards depending on their shape and features. Thus, distinguish species postcards (view cards), which depict various locations using real images. If the postcard host several different images (usually one – and a major, and the rest – small-size), it is called multi-view. Stamped Cards (government postal) – those that are produced by the postal service of the country. On the reverse side of printed stamp. Often in the questionnaires indicated undesirability of flyers (free-cards), which openly advertise any products. Relevant, on the contrary, cards, timed to the birthday of postcrosser or other important events for him. By the way, the classic «postcard» card is designed to be sent by mail without an envelope standard size 4 x 6 in. (10 x 15 cm).
The problem is that to buy a card that corresponds to the wishes and at the same time interesting and original, not just in Ukraine. Elena Orlova proves that in the branches "Ukrpost" offer only the standard postcard of Ukraine, generic cards with Ukrainian cities, the same monuments. It's boring in the transition to the rank of an experienced postcrossing. "Looking for something new should refer to Internet sites, and the Ukrainian and foreign, you can buy postcard at auction. Who is looking for, he always knows "- convinces Elena. You can also create their own postcard: these individual works are highly sought after postcrossers, though not all.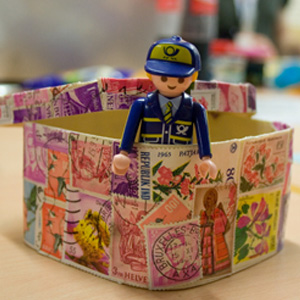 The key to design cards – writing the text. This may be a short presentation of yourself, because the recipient will hear you the first time. You can tell a story, explain the choice of this particular postcard. Postcrossing does not restrict anything, except in the amount of text on a small card "War and Peace" can not write. The main language spoken – English. This is the language of the site, in English usually fill the place for the address on the card and write a message. However, there are exceptions to this rule: most postcrossers gladly accept a few words written in a foreign language. Also allowed to write in the languages ​​specified in the questionnaire of the recipient. And the English should not be a problem: no one is obliged to know it perfectly, and, if necessary, will always come to the aid of an online translator. Regarding the style of speech, it is desirable to avoid complicated turns, too figurative expressions which a foreigner may misinterpret. Clarity and accessibility – the key to quality communication.
Secretly from the whole world
Postcrossing allows you to travel to different countries almost every week. Each card embodies a certain history, a foreign secret that you can add to your collection of knowledge about the world. "Few of us can bring myself to go and there's just so much about Korea, about Hong Kong. Just like that, I wanted to. And then came the postcards you look at it – and you wonder, where is this place and what it represented, "- notes postcrosser Elena Orlova, which has accumulated in its collection more than a thousand postcards. Indeed, the exchange of cards between people from all over the world – it is not only interesting, but also informative. Ultimately, this is a hobby helps to improve the level of English and develops communication skills. And in today's globalized world we need these skills.
Postcuriosities
1. The world's first postal card, according to one version, published in Vienna, October 1, 1869. However, these cards were quite primitive. They were made of coarse yellow paper, which simply applied the words "cards for correspondence", without illustrations. But only for a period of two months has sold about 3 million such cards.
2. Ukrainian illustrated postcards and more than a hundred years. In 1894, the publisher Stepan Kulzhenko created a series of color postcards with Kiev landscapes, supplementing them with the words "Privѣt from Kiev."
3. The world's largest postcard – square in ​​400 m2, weighing about 120 kg and with 42 stamps – was presented to the birthday of the Russian town of Novosibirsk in 2007.
4. At the time of writing this article was obtained through postcrossing 16,759,945 postcards and exchange participants were 401, 811 people, with 4.8% of them – the Ukrainians.
Olga Mikhaylenko