There are many myths associated with France as a whole, and with Paris in particular. Even those who visited the country of cheese and croissants may not immediately understand as to why. So I would like to dispel some myths, based on the contemplation of French culture from the outside.
---
Myth 1. Fine cuisine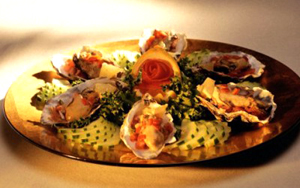 French cuisine is known for its fine cuisine and an excessive number of delicacies. Paris restaurant … Just the sight of the crowd there is in French berets and the little mustache, which enjoys frog legs or encouraged to taste foie gras with raspberry jam. But this is not true. In any Paris restaurant during lunch or dinner, you may notice quite an interesting trend: French dishes taste just foreigners, but the indigenous inhabitants silently zatoptuyut French fries with ketchup and a piece of overcooked meat. At first glance, tourists this state of affairs seems remarkable barbarity, but if you look at it another way, we did not order a soup with a piece of bacon, pointing in the cafeteria at lunchtime?
Myth 2. Beautiful women
No, in no way want to offend highly esteemed French women, and yet … It seems undeniable beauty of French women – the ghost of a distant era. After the mass migration of Romanians there, Arabs and African Americans, French women almost never left. But those that remain are not superseded by other nationalities, do not differ incredible beauty. Parisian – that women and girls are usually dark, slightly povnuvati, with a spout of horbynkoyu and tired eyes.
Myth 3. Berets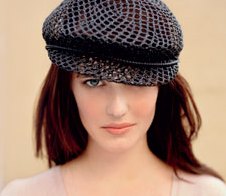 No Frenchman in beret. No Frenchwoman. No fratsuzhenyatka. Once again happened to a family in berets. But a minute later they heard from the Russian language, which once again confirmed: Berets – no favorite clothing French.
Myth 4. Mona Lisa and the Louvre
For the Louvre, we want to note that the years during the last years to get there first need to defend the huge turn up of the Great Wall, and got there but the crowd of Chinese, no longer see. Disappointing and the world famous La Gioconda with his more famous enigmatic smile. The latter did not want to believe that a tiny picture (half of half a meter) in tovstennym glass – the most famous work by Leonardo da Vinci, which once brought him such success.
Myth 5. Frog legs 
French dish among foreigners have long been frog legs. It is this French and received his informal name "zhab'yatnyky" (often referred to the teams opponents during a soccer match, like the Italian "makaronnykiv"). But if the Italians really eat pasta in any form, then not every Frenchman generally tasted frogs.
Myth 6. Patricia Kaas
do not know you paid attention or not, but in Ukraine Patricia Kaas with her "liptonchayem" rozreklamovuyut as if it is the only and most brilliant star of French show business. Here she sings, there is dancing, face cream suit – all with an assault on the title of superstar. Familiar Parisian on whether such a popular Patricia how to unwind on our TV, to think for five minutes. "Kaas. – She said finally. – Something I think is heard, but remember not remember what it is and who it is. Perhaps this extraordinary advertising you have done it, because it never caught on."
Myth 7. Champs-Elysees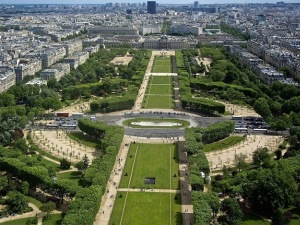 "Ooh, Shamz Elizee" – inspired self-titled debut in singing songs of Joe Dassin the best place on earth – Elysian fields. Although the place is actually not bad, only that here dominates bulky three-shop Louis Vuitton on the one hand, and two-storey shop Disney – on the other. If you're not interested, then do at Elysian Fields almost nothing. Eat anywhere – or expensive and tasteless, or too expensive and still can not taste good. Green trees and comfortable benches too little – all long since replaced the above restaurants and kiosks with the press. Shopping on the fields is not the best toy-shops there is little, and those on which states Dolce & Gabbana or Versace, you have to be very careful. They sold only a fake, because these things can be bought only away from the avenue – the little streets of Saint-Honore, Montaigne and de Rivoli.
Overall, the myths associated with France, as in many other countries, a lot. But even getting rid of all their myths, she never loses mystery and romantic charisnosti. "See Paris – and die." Maybe worth living at least in order to see it again? ..
Olesya Guts