We are real travelers and students, we can't spend money on boring trips plowed in order to look all sorts of local architecture, accompanied not emotional monologue guide. Moreover, a true pilgrim will not overpay for VIP-rooms in hotels and tourist agencies. Therefore, these variants we consider, but will choose alternative vacation. So how can you own (or with a gay company), it is interesting and at the same time the budget break in Poland – by the way, one of the most beautiful and for Ukrainian – Europe next?
---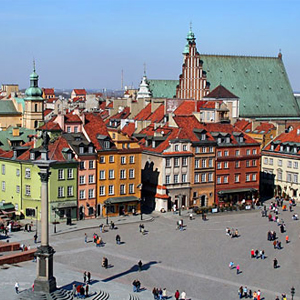 How to get there?
«The cheapest vacation – tour package, which includes bus fare, hotel 2-3 star accommodation on the outskirts of the city, insurance and Breakfast. It will cost about 5 days 140 euros. Travel around 1000 USD included. If you fly a plane and live in a more comfortable environment, the price will be 400 euros and above. Flight from UAH 2000». Tells us Mary and manager of travel agency "ANAMAKS". No, this is not an option for poor students. Count money in your wallet and decide to go to the railway station for the train ticket «Kyiv -Warsaw».
Under the terms of the citizens of Ukraine 21.11.2003, arriving in Poland must have a visa. Visa makes it possible to stay in Poland without performing any activities that generate income. With appropriate documents to which requests consulate residence visa issued without any problems. Can be reusable, disposable and tourist visas. These, incidentally, are free, which should please our wallet. To travel through Poland to the Czech Republic or the Schengen area, a transit visa is not required, so you still have the prospect to travel.
On the border of our cheerful company left without alcohol, as Poland could only bring 1 liter of alcohol. «Wine – no more than 2 liters but you can take beer – it is not more than 5 liters. In the smoke also has some limitations: cigarettes – no more than 200 units, сigars – no more than 50, Tobacco or snuff permitted most – 250 g» – introduces us to the restrictions on the importation of border guard. Perfumes also take in a small container – 50 ml, or have trouble with the customs workers at the border.
For those who are looking for easy ways, there is another option – the train to the border, then by train across the border (25 USD, about 40 minutes), and there is a train to the city where planning to relax. In Poland operates the national currency – Polish Zloty. One hundred Polish zloty worth about 376.47 USD, So will have to look for currency exchange cashier or bank. However, sometimes you can pay with the euro since Poland – an EU member.
Where to live?
Ideal for students adventurers – pitch a tent in the city center on the meadow, but should instead listen to the weather forecast. The climate in Poland is temperate with cold, cloudy and as severe winters with frequent precipitation, so the rest is better to go in the summer. Summer is mild but frequent rain and showers. So do not slothful turn on the radio and listen to the weather forecast. By the way, the language is very easy to understand – it is similar to Ukrainian. Also in Poland there are also unofficial language – Kashubian, Ukrainian, Lithuanian and German. If you know at least one of them, you happen to be almost understandable even for someone.
We chose a more civilized option – hotel. Price, of course, higher, but stay with all the terms and amenities – room for two or three people, a shower, a dining room, a balcony and a beautiful view of the city. In Poland, there are hotels that cost from 10 euros per day to tens of thousands of dollars. Our choice fell on 3 star hotel in the city center. Since we took 40 euros per person per night.
Where and what to eat?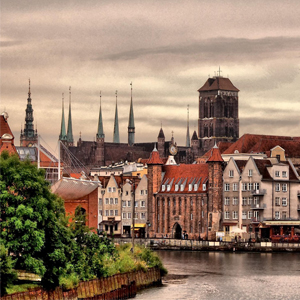 Eat the best in shopping malls, a lot of them. For lovers of exotic and borscht with potatoes – eatery serving traditional dishes. The main thing is that they are not in the tourist center of the city, where all prices are automatically multiplied by two. Cafe in the set, and the prices are cheaper than in Kiev. For 10 euros you can eat tasty and satisfying in its normal place. However, there are restaurants, of course, with insanely expensive kitchen.
Many Polish cuisine cooking technology and a suite of products like dishes of Ukrainian and Russian cuisine. Waiter cafe in which we visited, knows the Ukrainian language, to our surprise and happiness, as explained in detail the menu and what made the dish. As we learned from snacks and cold foods in Polish cuisine popular kinds of fresh salads, pickled and salted vegetables, mayonnaise, sour cream or yogurt, meat, fish and poultry, which is served on a variety of vegetables garnish. Often cook stuffed eggs, egg mayonnaise and spicy appetizer of cheese to which add chopped parsley, dill, chives, pepper and salt. Breakfast is often served kefir, yogurt, and to it is usually served hot boiled potatoes. We ordered a first course – popular Polish borscht and soups with potatoes. And to our surprise, instead of bread to hot potato borscht filed. It decided yes. Favorite foods in Polish cuisine – dishes scars. Therefore, we have not given up tripe soups.
Another temptation for romantics – buy in the supermarket or wine Becherovka (its imports from the Czech Republic) and go to the river. Checked – very romantic!
How to have fun?
Save on entertainment – it is not our method, because students can live safely in the conditions of the hostel without food, but noisy hang out – it's a holiday! Just walk the narrow streets of Warsaw, look architectural monument – is a good free- time. You can take a free guide and walk all tourist routes themselves. Excursions can be visited without a guide, if you take naked round (no planned excursions). However, tours must include at least 1-2 tours with a Russian or Ukrainian- speaking guide. In Poland, many clubs and discos European level. But there is something that distinguishes the Polish holidays among others: bookstore – café. In coffee shops such as «Tarabuk» you can eat and drink, and outlast the hand to the shelves of books, choose an album or a novel, a collection of poems or a detective (who what to taste) and dive into the reading. The interior is decorated with paintings by contemporary artists. «In the evening there is live music. Some dance, others just listen. Most concerts come so many people that some even have to sit on the floor, but here it is considered adequate and even humor» – says Maria Kosytska, Lecturer of Polish Studies KNU of Taras Shevchenko, Institute of Philology.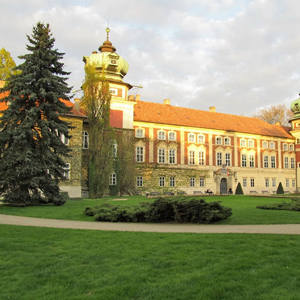 Another interesting place – University Library. This gray- green building features high-tech design. First floor – a bowling alley, shops and cafes. The second library is located, which is popular among students of Warsaw. It is absolutely free access to books and the internet. And the third floor is the rooftop is a garden in which to walk. Of such way «disappear» Polish students days in this building, as if in Bermuda.
Some important tips
Indigenous Poles are very friendly and easy going on contact with tourists. They are sociable and always willing to help. The language issue is also not a big problem, though, because the Polish and Ukrainian languages are very similar. However, ordinary natives know English, sometimes Russian, and some people (depending on the profession) and other languages. So feel free to ask how much something costs, how to get to a certain place or ask for help if necessary. There should at least remember for a few useful phrases which knowledge can shine in Poland: Hello! – Szesc thanks – dziękuję bardzo, how much does it cost? – Ile kosztują? Goodbye – do widzenia, discounts – rabaty, how to get to…? – Jak ďđîéňł…? Where the ( something ) – gdzie znajduje się?
We wish you a good rest and unforgettable stay with friends in a beautiful close Europe!
Daria Movchaniuk