Does begin to think, where to head in summer for rest? It is not necessary to no purpose to dry brains, in fact on territory of Ukraine there are quite a bit interesting places that it costs to visit. The sunny Crimean city Feodosiya belongs to them. If you yet doubt in that, or exactly to choose this tourist center for rest, then read the reviews of well-known writers and cultural workers about him. Or in detail become familiar with maintenance of the real article.
---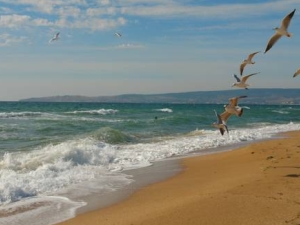 Feodosiya – one of the best-known Crimean resorts, on that for successful treatment there is practically all: healthful dirts mineral water, affectionate sea, yellow-green sand, dry and sultry climate. The unusual landscape of East Crimea combine in itself the declivous bends of mountains, various vegetable cover, crisp air and sea with his coast. A city was stretched out approximately on 30 kilometres along the Black sea and on 10 kilometres deep into peninsula.
Holiday-makers love Feodosiya foremost for sandy and pebble beaches, sea with his velvet bottom, that surprises absence of dints, stones, accumulations of water-plants. To bath here safely and for children, and for those, who is quite not able to float. Although on horizon sea and looks darkly painted, through greenish with an emerald tint water it is possible to see a bottom. Mostly on beaches of Feodosiya quietly and calmly, only waves lightly batter against a bank, refreshing passers-by a sea-breeze.
It one of the best districts for tourism. It is not important, when will wish to visit Feodosiya: whether that in a summer period, or in a velvet season – you have the opportunity to visit and on mud lakes, and in every centers for those, who loves extreme, cognitive tourism. Somebody goes to this city for the sake of famous of mineral water of Feodosiya that is widely used for treatment of diseases of organs of digestion. A source is located near-by a city at the foot of the Bald mountain. In addition, holiday-makers have the opportunity to accept sun-baths the season of that is begun with May and lasts up to November.
By the environmental pathways of Feodosiya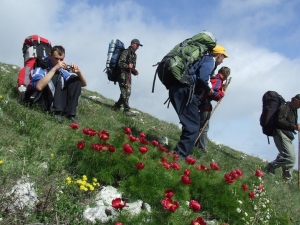 Near-by a city famous of Karadah is located reserve. His landscape especially strikes the unusual thing and originality. In reserve the only in Europe array of jurassic period is guarded with the typical lines of volcanic activity. With him border steppes of flat Crimea. A volcano is the natural museum of many minerals of different form and tints : to the cornelian, chalcedony, crystal, amethyst, agate, disgrace, jaspers. Very picturesque is and coastal stripe of reserve with numerous, emergency beauty, by comfortable bays with clear water, that is surrounded by swift rocks. On the protected territory Museum of nature is created, there are two екостежки: pedestrian(on drought) and marine. If you yet and until now were not in Karadah to reserve, then quickly throw backpacks on a shoulder and forward!
Feodosiya is in memory of well-known people
Many artists memory about rest is abandoned in the works. Therefore such participation did not go round Feodosiya. For example, А. П. Chekhov wrote, that sea here «Surprizing, blue and tender. On the birch of him it is possible to live 1000 and not become sad. Bathing is so good, that I, diving, began to laugh without any reason». Even an artist Aivazovskyi chose this place for a residence. On his honour an art gallery that is one of more favourite places of habitants was open. Her facade is decorated by two memorial plaques: «In this house Ivan Kostyantynovych Aivazovskyi» lived and worked and «My sincere desire, that building of my art gallery in city of Feodosiya with all in her folded complete property of city of Feodosiya pictures, statues and other works of art, that are in this gallery,, and memory is about me, Aivazovskyi, bequeath to the city of Feodosiya, my home town». On the facade of gallery is a bronze figure of artist that sits on a pedestal with a palette and brush in hands and intently scrutinizes in marine distance. Down, at his feet, laconic inscription of « Feodosiya – Aivazovskyi».
Leafing the pages of history of city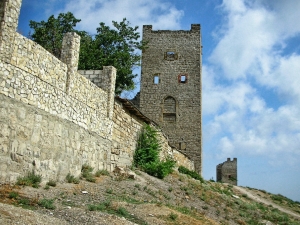 Feodosiya was founded over two with a half thousand years back by Greeks from Мілета. It is not a secret that a self sea during centuries played a considerable role development of city, strengthened trade-routes and mediated assisted his development. For today a city is famous the richest history knowledge of that for ordinary Ukrainians is completed on the stage of "Каfа, large market of slaves". However local guides are ready instantly to liquidate your incompetence. They kindly will conduct an excursion to you. First of all it costs to visit an old city that was stretched under the Bald mountain. This part is an original architectonically-historical museum with the personal touches of middle ages. Bits and pieces of massive defensive walls and towers, that guarded a city, and also ancient bridge that went down through a ditch, are visible from the east. The thick lithoidal walls of quarantine were saved. As tour guides tell, he was built in ХІХ century(to check data) for the reception of moslem pilgrims that went out Russia and йшли through port of Феодосія to Mecca and Меdina. On the certificates of historians, on the Quarantine hill in V century to н. е. there was a center of ancient city.
However no less attractive are later sights. For example, the mosque with bits and pieces of minaret, built in 1623, reminds about medieval history of city. The half of angular wall of tower of saint Kostyantyn overpeers in old part of city. Guides tell, that she occupied the special place in the system of strengthening of city. Once this tower was a lock and arsenal. In her a weapon and live ammunition was kept in case of war.
But the ensemble of historical architectural sights is not completed the angular wall of tower of saint Kostyantyn: in city there are the Armenian temples built in XIV – XV centuries.
After an excursion an old city visit the center of Feodosiya – so-called new part of city, that occupies east territory. She «grew» since here laid a railway in the end ХІХ of century. For today it is the animated part of city. The center of her is sea front, where habitants and guests of city are missed each evening, appoint an appointment and there are loving couples.
Not far away, at the foot of the enormous Genoese fortress, a municipal garden stationed oneself comfortably. There, in a public garden, the bronze monument of A. S. to Pushkin is set. A poet visited Feodosiya in August, 1820. From here he was directed a sea in Hurzuf. A sculptor represented Pushkin full length. The look of poet is turned to the sea, beauty and the grandeur of that was so overmastered him during a trip Crimea.
Advise necessarily to visit outside large literature lovers Gallery, where the literary-memorial museum of О. С. is located Grin.
With Feodosiya of large romantic pleasant remembrances linked not only. Business is in that, that a writer twice was in this city. The first trip did not bring gladness to him, as he was delivered here from Sevastopol as a political prisoner. Grin was arrested for revolutionary propaganda among a seaman. And during it second in Feodosiya, as locals, writer, tell a bit "stayed" too long. but lived in city six years.
Most tourists do not walk around possibility to look at sunny Feodosiya and from the height of bird flight. For this purpose it is necessary to walk up the top of mountain of Mitridat, located in south-east part of city. From here a city seems a large layout it can study that by hours and find all new and new interesting details in him.
If a bit to relax after such pleasant, but tiresome wandering, in the evening holiday-makers like to sit in one or a few cafes on the coast of the Black sea, tasting the refined Crimean wines(they can be also purchased in brandname shops that guarantee quality of commodity).
Transport network
Tourists love this city yet and for that to him it is possible without problems to sneak up. Feodosiya is an independent transport knot of Crimea. Here through train come from Moscow, Saint Petersburg, Minsk, Kyiv, Dnipropetrovsk, Kharkiv, Sumy, Luhansk and electric railway from Dzhankoi. There is the nearest airport – in Baherovo (Kerch), but he accepts not so much voyages, that is why it is better to arrive on an air terminal "Central" of Simferopol and already from there to go by a voyage motor transport. A taxi from Simferopol costs about 100 hryvnyas in July and 160-200 in the middle of August.
Busses and rout taxis from Simferopol on Feodosiya leave from the autostation «Resort» on a привокзальній area. A cost of bus or bus is about 20 hryvnyas from Simferopol. On a way from Simferopol to Feodosiya you will be able to gaze at heart's content the Gold beach, that is why a road will not seem such tiresome, whatever will say about a trip from Alushta. Asphaltic surface good, but the «loops» of highway give to be neither dispersed nor relax. And on congestions to complain a case does not fall out : they practically are not observed.
Accommodation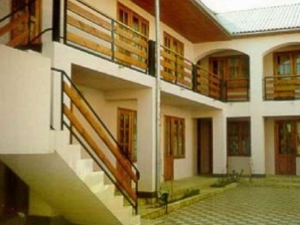 On the amount of hotels, sanatoriums, health complexes, private sectors of Feodosiya rich enough, and with arranging of the special problems being does not simply can – if there was money! you can economize the family finances, if will rent apartment or room for someone from locals. Certainly, it is a not comfortable accommodation with all benefits, however considerably cheaper than there is a hotel accommodation. Even there is possibility to settle down with three meal per day, that will allow to economize your time and expend it in excursions and entertainments. A city develops constantly, and "kurens", and slipways, and suites of rooms, suggest even in the first ten-day period of August to cry from a road. Problems can arise up only in resort hotels with places, however in July at the beginning of August to family or small company it is possible to settle and there with a price about 120 hryvnyas from a man with four meal per day. And rest in June in general can be named cheap and quiet(and in housing questions also). If to you not fundamentally, where to live, but economizing is desirable, then it is possible to settle near-by the autostation in a wooden verandah with beds on a testacean net(+ a rest room is a dressing-room in a court). For such "terms" in June it will be to expound only 8–10 hryvnyas from a man. And it is from a beach across the road! A choice is after you.
Feed
In Feodosiya, as well as in any resort city, hungry you will not remain. If only there was money in a purse. In fact for a pilau it will be you to expound 10 hryvnyas, for 300 grammes of pizza – 15-20 hryvnyas, for a chop garnished are 30 hryvnyas. The continuous wall of coffee shops stretches along all beach stripe. But cafes in this region are special. There is their raisin – in trestle-beds(wooden flooring with not high dinner-wagons), where holiday-makers lie on pillows and carpets. To the dessert often order a hooka.
All for the bright impressions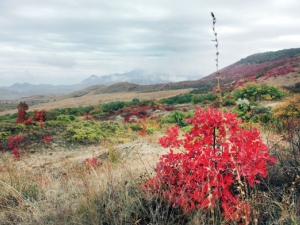 In the question of entertainments Feodosiya can not boast own originality, because it is traditional for the Crimean region funs. On a beach you water entertainments(bananas, Power Equipment, yachts, windsurfing) will expect. Hang-gliders, gliders and easy airplanes, offer for lovers. All other can simply watch after that, how dare-devils will dissect celestial spaces.
To traditional excursion to the brief-case it costs to add a journey on the mountain of Klymentiev. It is wonderful possibility to take place along a sea and walk up neighbouring hills, first of all on the top of Кучук-Янишари, where Волошин is buried. Hardly you will be surprised by the numerous groups of people. And here the accumulations of tourists, that йдуть a beach, soiled with by blue clay, can stun somebody! Business is in that, that in these places considerable supplies of this substance, especially under the precipices of cape Chameleon. Such ancient cosmetic is named differently. He is descendant from a volcanic ash that got in salt water and was splashed out ashore tsunami. But will not concentrate so much attention on blue clay: it already theme of other article.
This wonderful resort city that you can visit and leave in the memory unforgettable remembrances about Crimea looks here so. Feodosiya will be a wonderful choice both for domestic and for youth rest!
Anastasiia Baliura